This unit even though we've had thousands of custom trucks probably takes the cake as one of the most over the top builds we have owned. Let's start with the major parts air ride full front and rear suspension as well as full air ride cab system, custom stretch, six functioning doors and rear tailgate area, platinum rear tailgate design ( we do have the emblem ).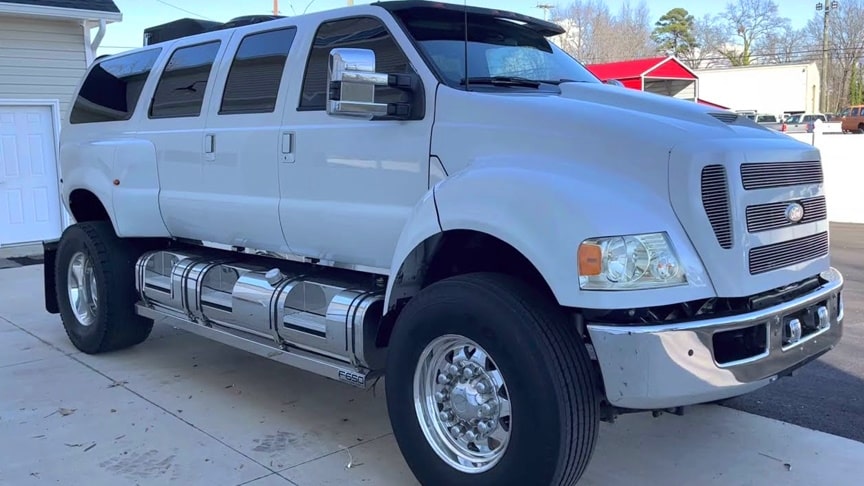 source/image: DAVIS DRIVES
Super single, custom cut alloy wheels, oversized Xtreme super truck tanks with storage, viper alarm system, cat preemmisions turbo diesel engine, custom installed headlights, power slide out steps, integrated rear, towing hitch, track, vision, satellite dish, gator skin custom leather seats, dual overhead TV entertainment centers.Watch the video from DAVIS DRIVES for more info:
Self contain rear heat and AC unit, multiple underbody lights, strobe lights, custom stereo, power inverter system, multiple batteries, you name it this truck has it.
Advertisement
Cost to build and duplicate a truck of these features would exceed $300,000 not to mention a year plus of build time if not more. This truck was built by one of the premier builders super trucks and it's done proper not a backyard hack job like lots of these custom built Limo style six door type of vehicles are.