In this video I found one of the craziest C6 Chevrolet Corvettes I have ever seen at the 2019 SEMA Show Las Vegas NV..From the research I have done preparing for this video.This a a kit that can be purchased and installed on any C6 Corvette.This one is covered in a grey shade of paint that it wears well.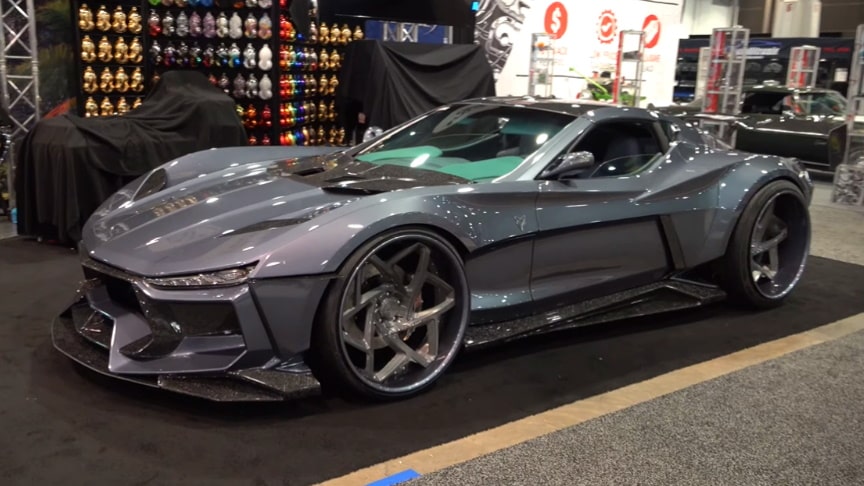 source/image: ScottieDTV
From what I can tell most the panels of a stock Chevrolet Corvette have been modified or removed..This is a very aggressive body kit to say the least.It's what creators call their version of the ultimate supercar.It is different.
Kits start at around $30,000 and go up from there.Although it is a body kit.It can't be installed at your shop.You must send the donor C6 Chevrolet Corvette to their shop for what they are calling a rough install.You will still need to take it to a shop and have the final details and finish applied.
Advertisement
The SEMA Show is a event that always brings out the craziest of builds. Some so crazy you can even tell what it is.This C6 Corvette is on the verge of the later…You still see the Chevrolet Corvette.But it's easy to lose at certain angles.So people will love it.Some people will hate it I'm sure.Everyone will want to see it.//ScottieDTV