Dactyl by "OpenAI" is a system for manipulating objects using a Shadow Dexterous Hand. We place an object such as a block or a prism in the palm of the hand and ask Dactyl to reposition it into a different orientation.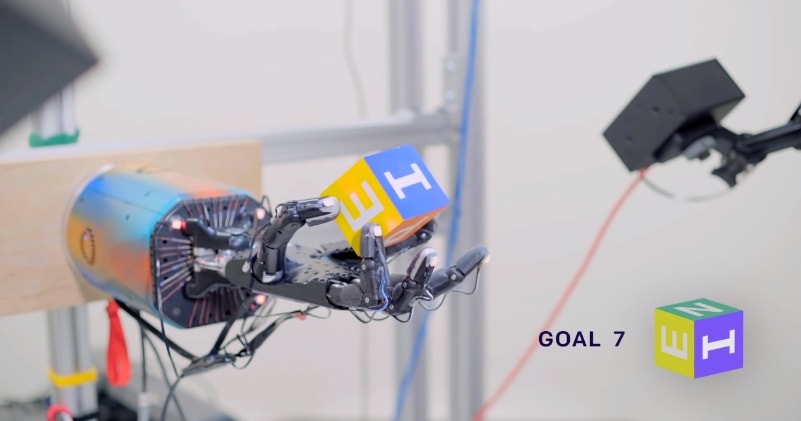 For example, rotating the block to put a new face on top. The network observes only the coordinates of the fingertips and the images from three regular RGB cameras.read more: OpenAI
Dactyl learns from scratch using the same general-purpose reinforcement learning algorithm and code as OpenAI Five.
Advertisement
Dactyl learns to solve the object reorientation task entirely in simulation without any human input. After this training phase, the learned policy works on the real robot without any fine-tuning.