Deploying in 80ms the Helite airbag vest protects internal organs from impact damage, stabilizes the neck, spine, and torso, and protect the chest, hips, and ribs.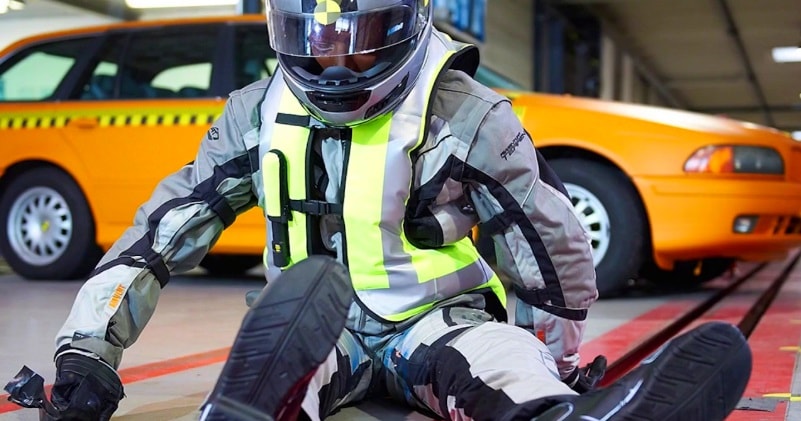 source/image: Helite Moto
The vest can be reset once it has been deployed in about two minutes with a new CO2 cartridge.Simply put: Helite makes outstanding airbag vests and jackets for motorcyclists everywhere.
With standard riding gear in mind – helmet, gloves, jacket – our patented airbag systems are something that every rider needs to be wearing whenever they hop on their bikes and head out on the road.
Advertisement
Without relying on sensors or electronic aids, the Helite system maximizes reliability and requires no maintenance. With a patented design, the Helite airbag stabilizes the neck, spine and torso, reducing the force of impacts to vital organs and the spinal column.