Thanks to the US Air Force and the Southern California based company, Galpin Auto Sports, we got the perfect muscle car that is ready to go to the very pits of the hell itself, and bring you right back in one piece! The name is DODGE CHALLENGER VAPOR!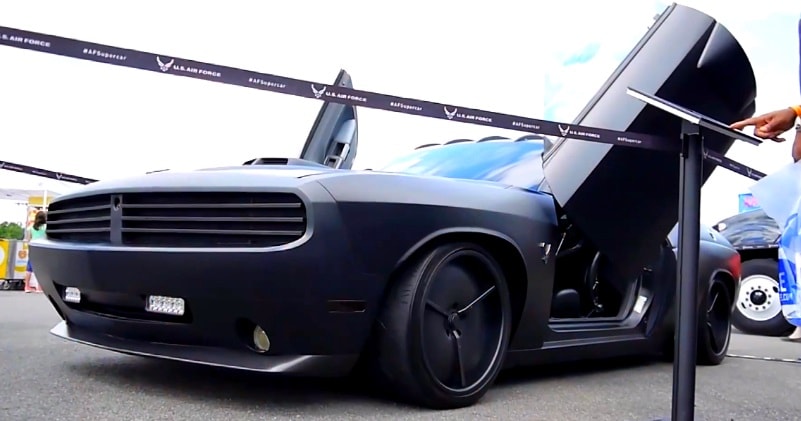 source/image: Chris Butler
The stealth-black Air Force Challenger 'Vapor' features a biometric access to open the Vertical doors, a custom Stealth body kit with Jet enhancements and a carbon fiber exterior trim. Other exterior components include one-off carbon fiber wheels.read more: galpinautosports
A custom stealth exhaust mode that allows the vehicle to run in complete silence or you can open up the headers to facilitate the aggressive sound of the engine, shaker hood, radar-absorbing paint, proximity sensors, and a 360- degree camera with ¼ mile range.
Advertisement
The interior of the 'Vapor' is complete with aircraft style controls, a passenger side steering wheel, GPS tracking, night and thermal vision via a film on the front windshield, and the most technologically-advanced computer system with remote control UAV-type access from anywhere in the world utilizing the internet. The 'Vapor' also comes with two custom flight helmets in line with the Air Force theme of the vehicle.via: galpinautosports