Damon Motorcycles has developed impressive technology in its first electric motorcycle, the Damon Hypersport.Damon's all-electric powertrain delivers an eye-watering 200 Horsepower and 0 – 60 mph in under 3 seconds.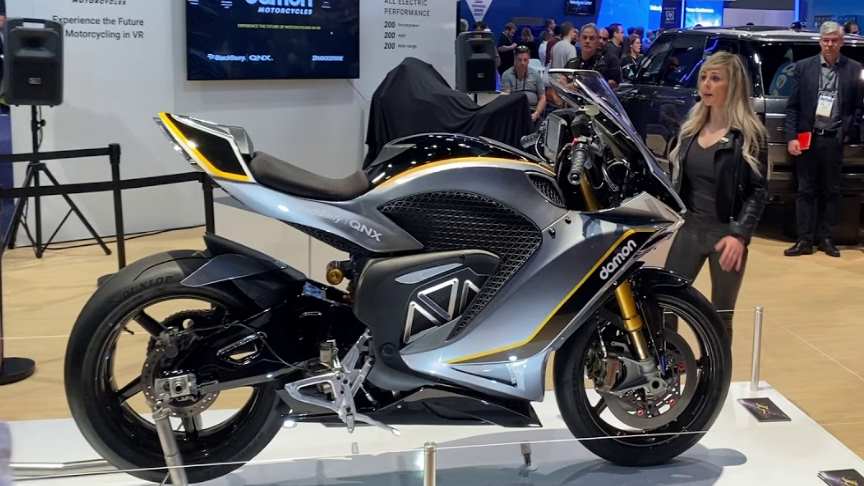 source/image: Damon Motorcycles
Fine tune your stability control package to ensure you get every ounce of power with complete confidence. Riders can fine tune the stability control package.This ensures you can tailor the bike's power to suit your confidence on a day-to-day basis.
Unveiled at the 2020 Consumer Electronics Show CES 2020 in Las Vegas, Nevada, the Hypersport is Damon's flagship product. The Hypersport Changes your position while you ride to suit any journey you're on.
Advertisement
With a push of a button, transform between sport mode and commuter mode with electronically controlled 4-point adjustability. With SHIFT, the Hypersport is ideal for start-stop city traffic and high speed freeway conditions.
The Damon Hypersport takes you farther with over 200 miles of emission-free range. Enjoy complete freedom of mobility without compromise. It also boasts the world's first advanced collision warning system in a motorcycle. In short, the Hypersport Pro is the future of two-wheeled machinery.The price starts starts at $24,995.