In this video, take a up-close look of Naval Medical Research Unit Dayton's Disorientation Research Device, "The Kraken.""At 245,000 pounds, 4,500 horsepower, simultaneous motion on six axis, sustained planetary motion of 3G, and horizontal travel to 16.5 feet.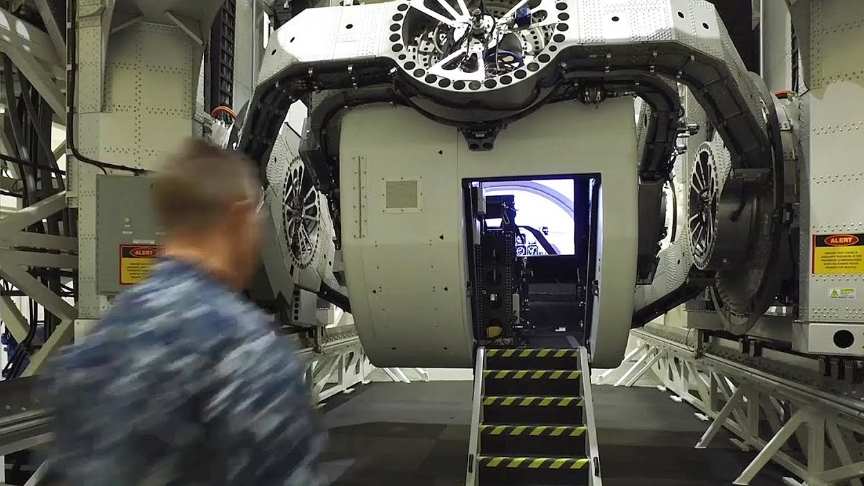 source/image: AiirSource Military
The Kraken will allow researchers to create the most realistic motion simulations never before imagined – except by perhaps one person – the pioneering physician, Navy Capt. Ashton Graybiel, who dared to imagine the physiologic impacts of motion and acceleration on the human body, said Navy Capt. Rees Lee, NMRU-D commanding officer.via/read more: AiirSource Military
"The Disorientation Research Device, together with the human centrifuge and hyperbaric chamber at the 711th Human Performance Wing will set Wright-Patterson Air Force Base as the center of acceleration research in the nation," said Lee.
Advertisement
The Kraken is a mystical creature from the deep whose tentacles twist and toss its victims until they don't know which way is up. Naval Medical Research Unit Dayton, stationed at Wright-Patterson Air Force Base, is using its own Kraken not to destroy but to save lives.via/read more: AiirSource Military