Texas-based automaker DeLorean DeLorean presents at Pebble Beach the Omega 2040 Concept.The Omega 2040 is a concept car that looks a lot like a spaceship version of the classic DeLorean. But on monster truck wheels,the design takes its roots from baja-themed off-road racing.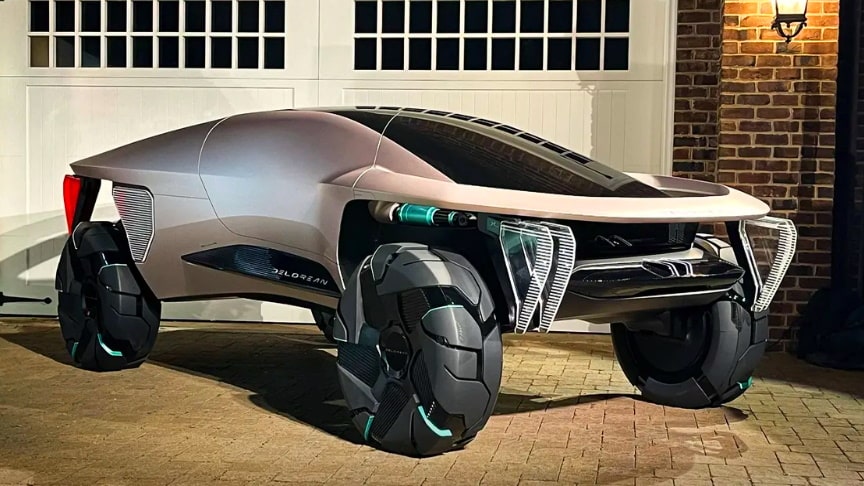 The silhouette of its aerodynamic body implies a sleek coupe, while the raised ride height recalls an off-roader. Gull-wing doors continue the company's iconic vision of the future.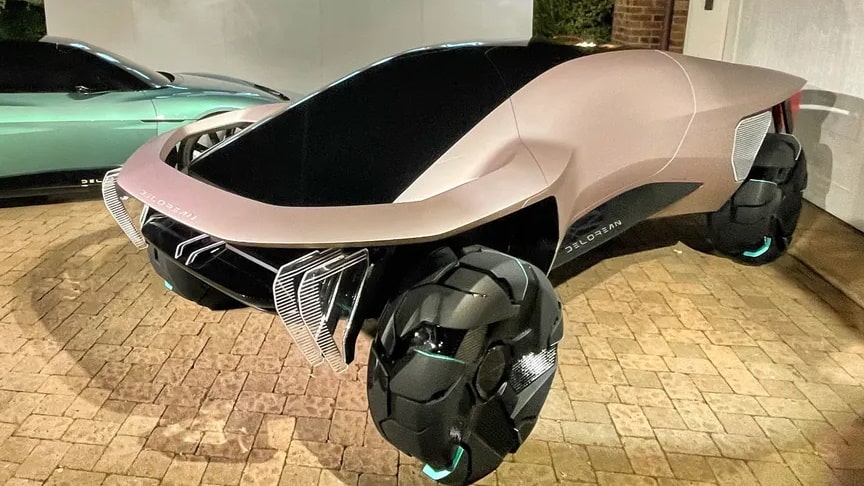 It features moon rover-style wheels, a front spoiler, cannon-shaped headlights,there are solar panels on a large black windshield that runs over the top of the car and connects to the rear window.
Advertisement
No data has been revealed but the Omega concept is four-wheel drive and gets an electric powertrain along with some off-road hardware.
Other features include body panels equipped with LED lights, cameras that replace the side windows, and a tire wheel combo that appears to be fused into a single piece. The vehicle – which will not head to production – has fans of the classic DeLorean split right down the middle.