A Couple have transformed a retired military truck into a one of a kind purpose-built off-road mobile home.Kourtney and Trevor Smithson of Virginia, USA built their very own home on wheels using an original Stewart and Stevenson M1078 LMTV troop carrier which they picked up at a military auction.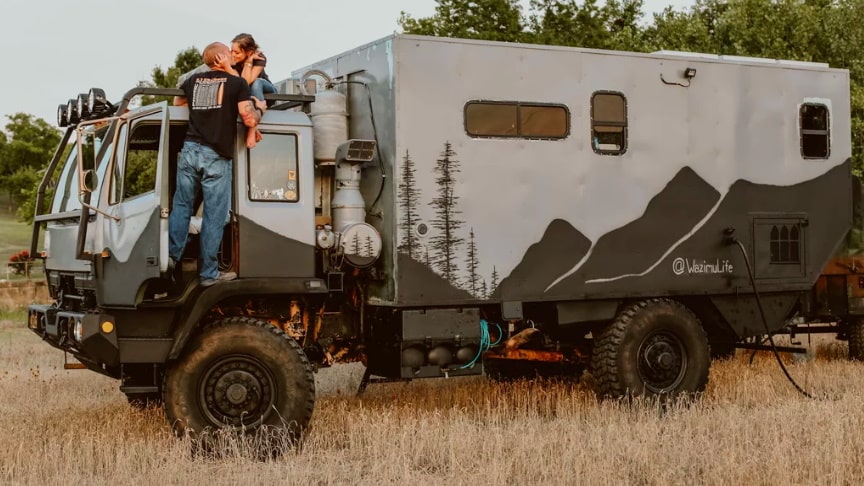 source/image: Kourtney and Trevor Smithson
The conversion took just six weeks to complete and cost the couple around $37,000, including the purchase of the truck. Its owners named the ex-combat vehicle turned cosy mobile home, 'Wazimu', which translates as 'crazy'.
Trevor built a 130-square-foot shell from scratch, welding steel into a box-like frame and decking it out with plumbing, electric, custom flooring, and even a handmade shower deep enough for his wife to bathe in.
Advertisement
Their home has the hallmarks of any regular ol' house: a kitchen sink, stove, oven, toilet, shower, television, and a queen-size bed. Plus, cozy decor accents line the walls and shelves, making the space quite the far departure from its rugged origins.//Barcroft Cars