A soda fountain is a device that dispenses carbonated soft drinks, called fountain drinks.There are a lot of options and variables when it comes to making a soda fountain for your home.So Learn How to Make Coca Cola Soda Fountain Machine with 3 Different Drinks at Home.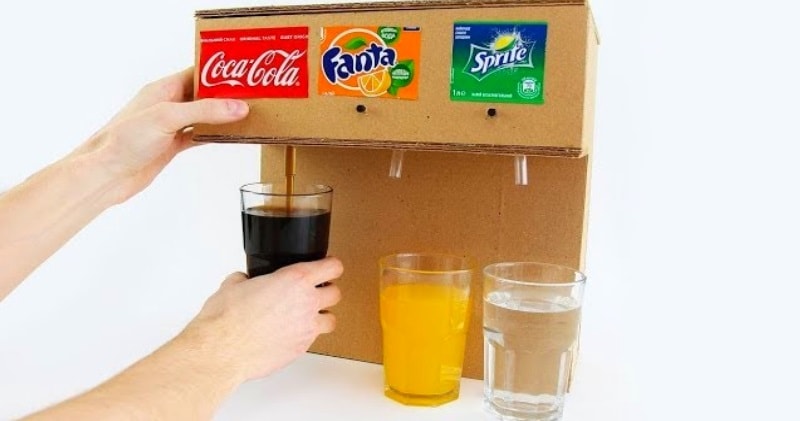 source/image: The Q
In this video The Q YouTube channel put together a soda machine using soda bottles, cardboard, a 9V battery, some tubes and wires, a push button switch, and a DC6V mini air pump motor.
In this case, it's Coca-Cola, Fanta and Sprite but you can use any drink!Soda fountains are great you just walk up and refill your glass again and again.
Advertisement
This Soda Fountain Dispenser Machine has 3 different drink Flavors but you can use any drink!This is literally every kid's fantasy come to life.