I'm thrilled to launch the new WinderBike! Winder has been a secret DIY electric bike I've been building this summer, and now you can build one, too!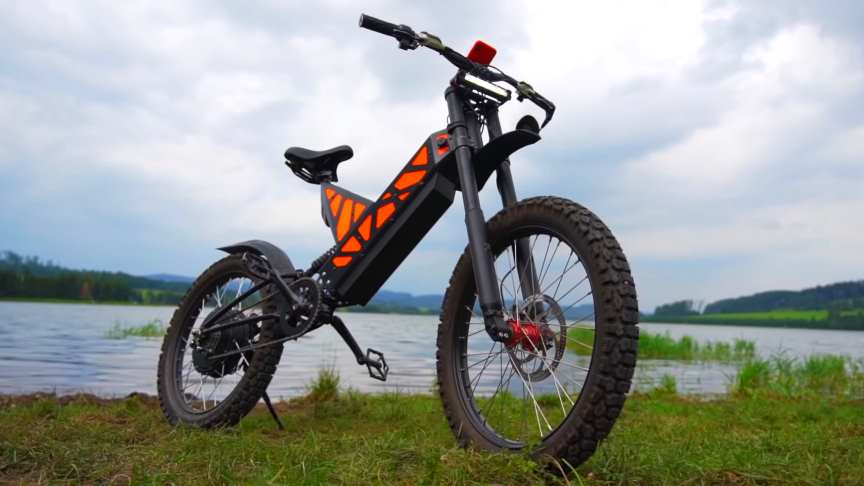 source/image: Ladi & Margaret
The overall price of building an eBike with these specs is roughly $2,800 USD. This custom machine weighs only 46 kg (100 lbs) and is super easy to ride & maneuver through both traffic and trails.via: Ladi & Margaret
I was able to build my own battery for Winder, which you can learn to do as well if you're interested. Originally I built this eBike for Margaret, but it's quickly become a favorite at the workshop, and for good reason. This thing is awesome!
Advertisement
There are three different types of eBikes on our channel. WinderBike and eBike v4.2 are both DIY eBikes that I help the community to build themselves at home. It's a much more affordable option for those interested in being more hands-on and saving cash. CyberBike is another project, which is not a DIY option, but what I've been building and selling as a completed electric bike product. via/read more: Ladi & Margaret
WinderBike (orange) Specs:
– 80km/h max speed (50 MPH)
– Range around 60km (37 miles)
– Weight: 46kg (101 lbs)
– 0-60 acceleration in 6 seconds
– Regenerative breaking
– Built-in charger & bluetooth connectivity
– Price to build: $2,800 USD