The final part of the twin rotary engine. It uses 2 x O.S Wankel 49pi II engines. It has a great flaw at the moment which I'm going to fix it at some point.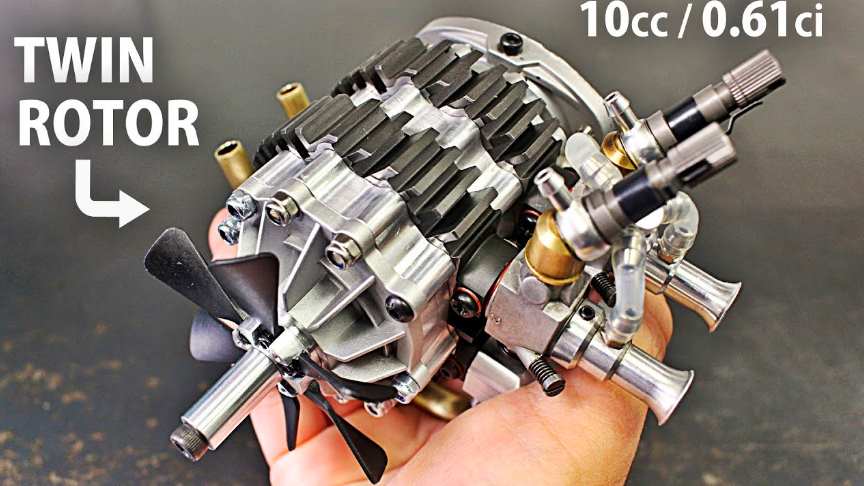 source/image(PrtSc): JohnnyQ90
The eccentric shaft is not hardened. I made it out of ck45 steel. It's very durable and can be used as a shaft just fine. However the lobes, as well as the front and rear of the shaft, spin inside 4 needle bearings in total. That means that the shaft will be chewed by those hardened needle bearing material. Watch the video from the beginning to see how JohnnyQ90 builds the engine.
I need to harden the existing e-shaft, which is the wrong method since it's in its final dimensions, or make it all over again. The process is as follows: Turning on the lathe leaving it slighltly overised, quenching and then grinding.
Advertisement
I don't feel very confident about the last two, but I'll try it. Any ideas on what material can use to avoid the hardening and grinding? Something that can be turned only with carbide I guess.//JohnnyQ90