A cool bed becomes the focal point of the room, so you want to make sure it looks up to date, stylish and, best case scenario, totally awesome!A platform bed sounds even better with storage options for blankets, books and other accessories.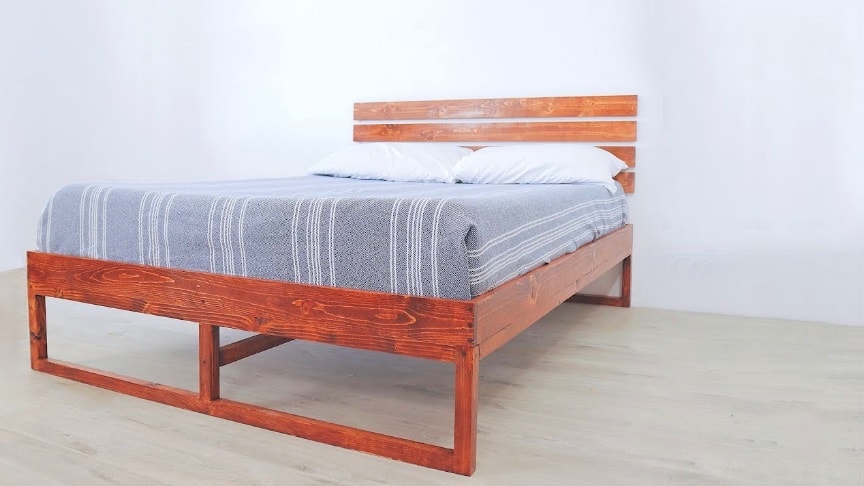 source/image: Modern Builds
Today on Modern Builds I'm making a simple, modern platform bed frame from simple materials, using simple tools. I used 1×4's for the platform and 2×2's for the frame. No cutting things to width, just length… you could use a miter saw, circular saw, table saw, whatever you want!
Yes, you can build bed frames that rival the high end stores, and that also save you money. This DIY Modern Bed is not so complicated project, it will take some time and a circular saw.
Advertisement
If you plan on building the bved for a different size mattress, just google the standard mattress dimension for what you have and adjust the dimensions from there.