DIY odometer repair and LED dash light install. Learn how to fix your odometer to show the correct mileage when you drive.The odometer gear can easily be repaired by taking the gauges out from the dashboard, but I also show you how to replace the speed sensor.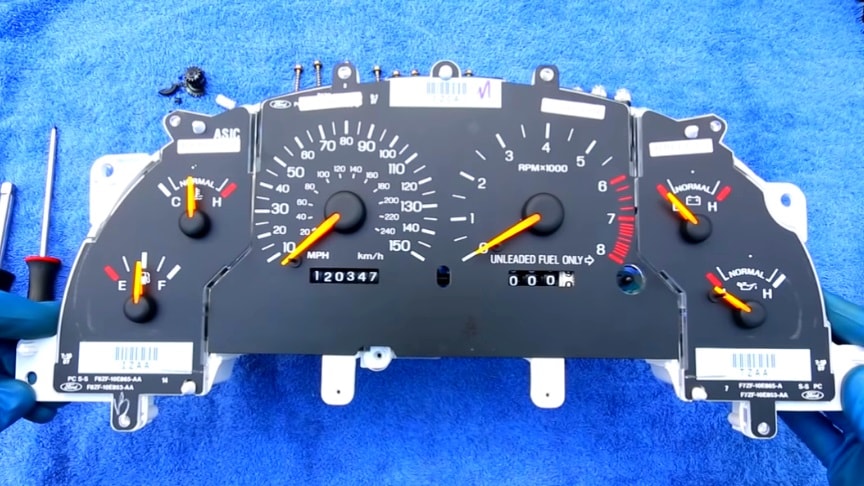 source/image: ChrisFix
Since we are taking the dash apart, I show you how to install LED bulbs for your instrument cluster. If both your odometer and speedometer are not working, then it's likely your speed sensor needs to be replaced. These are easily installed and located near the back of your transmission. If only your odometer is busted, then it's likely the gears that turn the odometer have broken.
The reason why the odometer stops working is that there are these gears that actually spin the odometer and these gears get brittle because they are just made of plastic and the teeth break off and THEN there is nothing to actually spin the odometer.
Advertisement
You need to pull instrument cluster to get at those gears, but it's not too bad to repair so long as you know what you're doing.Since you've got your cluster out, make sure you remove any dust using compressed air and clean the clear plastic using a microfiber cloth.