Wireless headphones are very costly but cheap ones are also available sometimes they works well and sometimes it get damaged due to some problems. Different to traditional wired headphones, wireless headphones can connect to your devices such as your smartphone without a wire.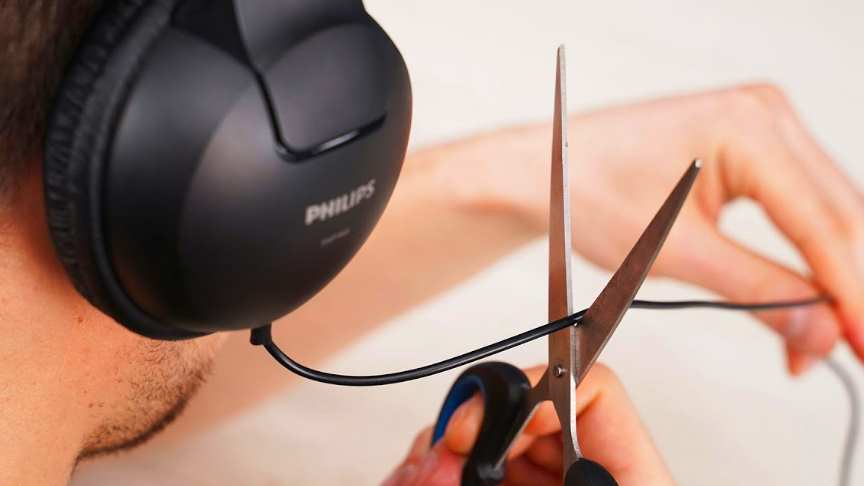 source/image: The Q
In today's video The Q shows you how to make wireless headphones from wired ones! You need only 4 cheap components: $2 bluetooth stereo module, $2.5 battery, $0.5 charger port and $0.2 switch! All modifications will cost you less than $5.
With a little help from a Bluetooth transmitter and receiver, you can make any paired of wired headphones work with a Bluetooth compatible device.
Advertisement
The main thing needed is the $2 bluetooth stereo module and a power source for it.It is very easy to make it as high knowledge of electronics is not required in this instructable like soldering, making circuits etc.