Lauren's home is currently situated in the Marlborough region, world famous for its exceptional wine production, where she has found a truly Idyllic parking spot amongst the vineyards.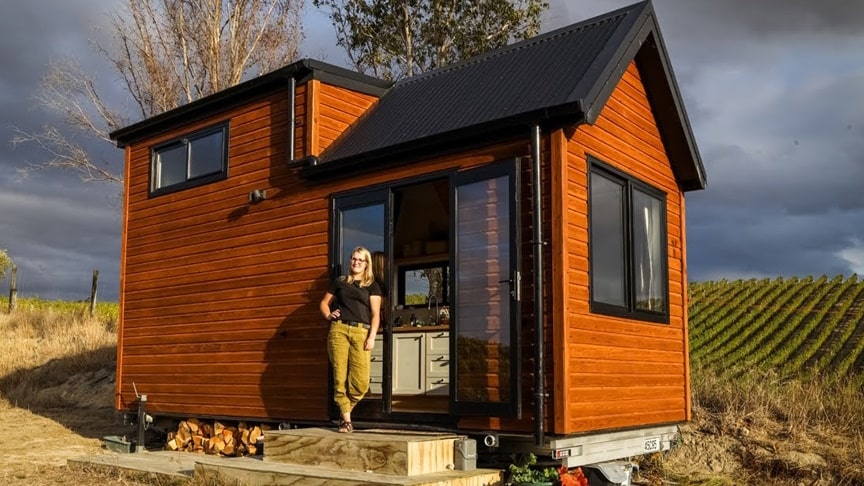 source/image: Living Big In A Tiny House
Lauren has worked hard together with her builder to design a home which is perfectly suited to her needs. It's cosy, warm, fully featured and yet still compact enough to enable her to easily move her tiny house to a new location when needed.
We hope you enjoy the full video tour of this very special tiny house!One of the things that I've always loved about tiny houses is the wide variety of people who call them home.
Advertisement
In this weeks episode we meet Lauren, a young doctor who has built a stunning tiny house on wheels to give her a cosy place to live while she travels New Zealand gaining experience working at various hospitals around the country.