Mercedes-Benz Trucks has unveiled the series version of the first battery-electric long-haul truck with the three-pointed star. The manufacturer presented the Mercedes-Benz eActros 600 today as a world premiere to an international audience at an event south of Hamburg. With this heavy-duty electric truck, the manufacturer plans to define the new standard in road freight transport – in terms of technology, sustainability, design and profitability for e-fleet operators.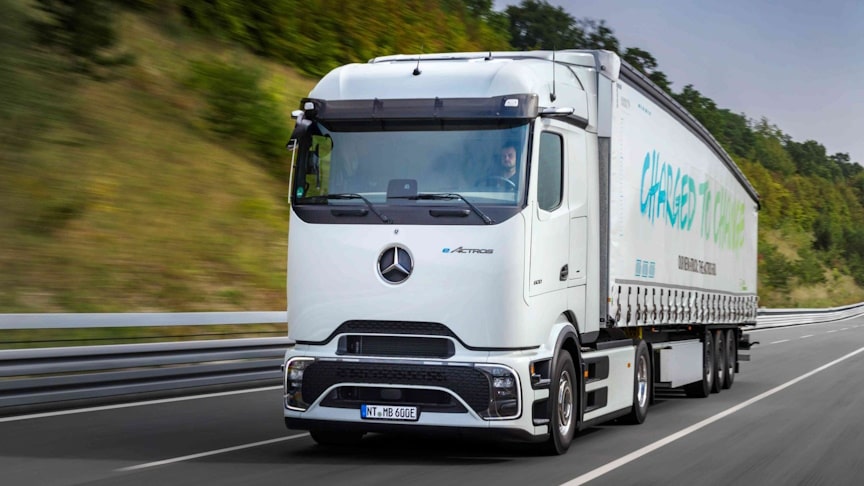 source.image: The Wheel Network
The high battery capacity of more than 600 kilowatt hours – hence the model designation 600 – and a new, particularly efficient electric drive axle developed in-house, enable the e-truck to achieve a range of 500 kilometers1 without intermediate charging. Therefore, the eActros 600 will be able to travel significantly more than 1,000 kilometers per day. This is made possible by intermediate charging during the legally prescribed driver breaks – even without megawatt-charging.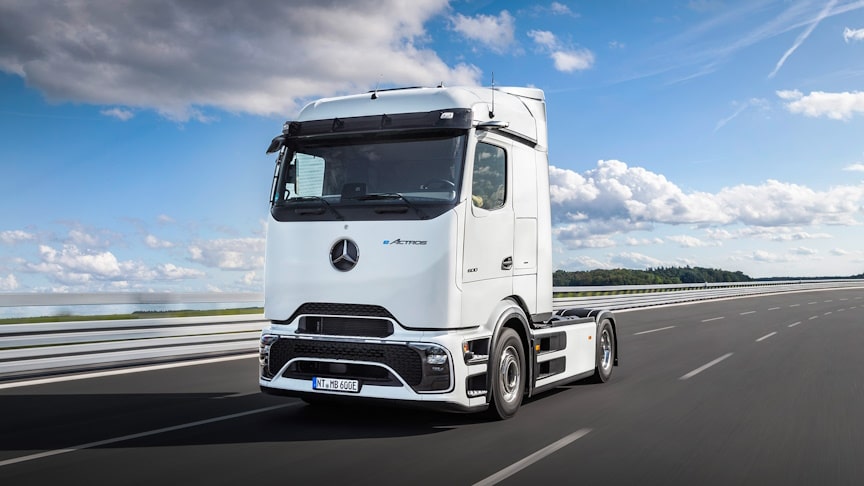 source.image: The Wheel Network
Around 60 percent of long-distance journeys of Mercedes-Benz Trucks customers in Europe are shorter than 500 kilometers anyway, which means charging infrastructure at the depot and at the loading and unloading points is sufficient in such cases. For all other uses, continual expansion of public charging infrastructure is vital in order to make the electric truck viable for long-distance haulage across Europe.
Advertisement
In addition to CCS charging with up to 400 kW, the eActros 600 will later also enable megawatt charging (MCS). From the start of sales, customers can order a pre-installation for this.The vehicle is technically designed for a gross combination weight of up to 44 tons. With a standard semitrailer, the eActros 600 has a payload of around 22 tons in the EU. In some cases, national law may permit a higher payload.
Visually, the e-truck is characterized by a fundamentally new, puristic design with clear lines and an aerodynamic shape. When it comes to profitability for fleet operators, the electric truck is intended to set new standards, over the long term replacing the majority of diesel trucks in the important long-haul transport segment. The core of Mercedes-Benz Trucks' concept for battery-electric long-distance transport is to offer customers a holistic solution consisting of vehicle technology, consulting, charging infrastructure and services.