This is the Mercedes EQXX and it can drive a distance of over 1000km on one charge, covered in solar technology and with some of the most creative eco-friendly materials ever seen in a car interior, this is the Mercedes EQXX, the most environmentally friendly car ever made! Tell us what you think.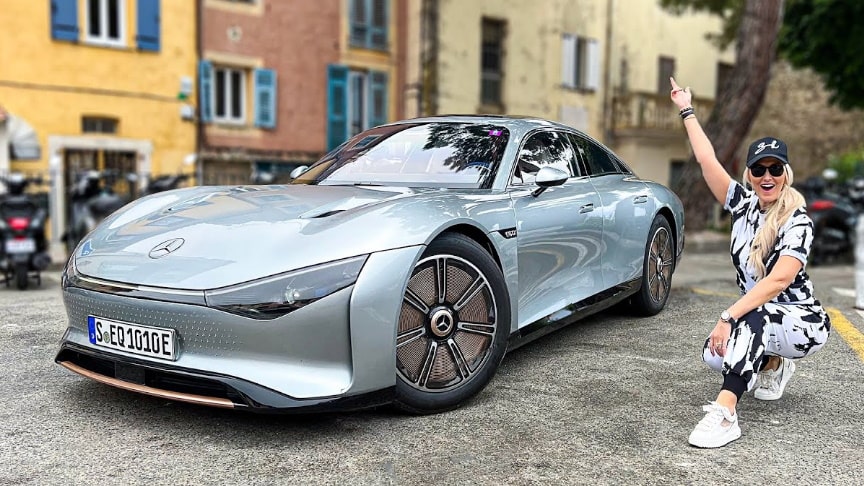 source/image: Supercar Blondie
The simplest solution for greater efficiency would be to build a larger battery — but we were not about to take the easy route. Instead, we developed the fundamentals of the VISION EQXX from scratch, pushing for unthinkably lightweight, hyper-efficient components. We achieved an energy-dense battery that's 30% lighter and sized 50% smaller.
The mercedes EQXX features a Generous wheelbase of 110 inches,Electric-only chassis with lightweight F1 subframeInnovative, animal-free materials made from cactus fibers, mycelium, and vegan silk and a first real-time 3D navigation system with NAVIS Automotive Systems, Inc (NAVIS-AMS).
Advertisement
This Mercedes presents modern luxury, advanced tech and superior comfort. It demonstrates our transformation toward software-driven design with tech developments. Silver, rose-gold and gloss black accents reveal a progressive interpretation of modern luxury.