The Eliica (or the Electric Lithium-Ion Car) is a battery electric vehicle prototype or concept car first shown in 2004 and designed by a team at Keio University in Tokyo, led by Professor Hiroshi Shimizu.
source/image: wikipedia
The 5.1 m car runs on a lithium-ion battery and can accelerate from 0–100 km/h (62 mph) in four seconds (faster than the Porsche 911 Turbo at the time). In 2004, the Eliica reached a speed of 370 km/h on Italy's Nardò High Speed Track.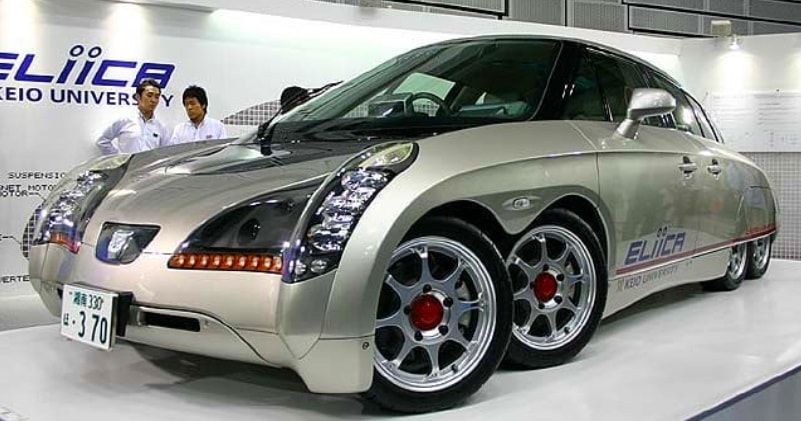 image: unknown
Eliica is able to go from zero to 100km/h in 4 seconds, and using Lithium-Ion batteries can travel 200km. Each of the cars 8 wheels are connected to an electric motor which can deliver a combined 640hp.
Advertisement
The team's goal is to exceed 400 km/h (250 mph), breaking the record set by today's street-legal gasoline-powered vehicles.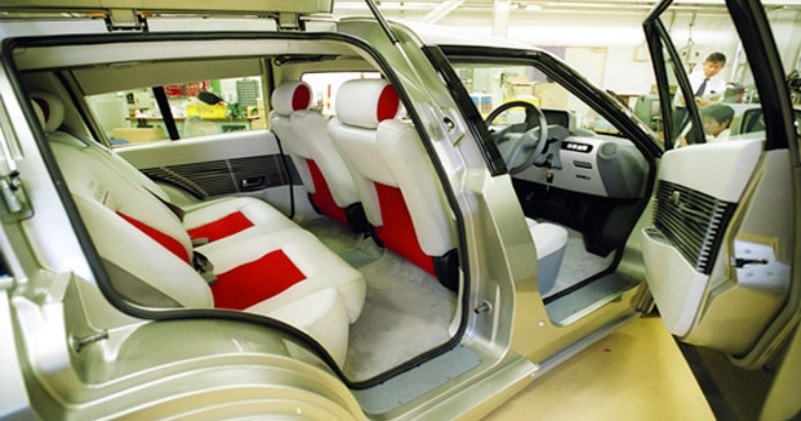 image: unknown
The Eliica is powered by 80 lithium-ion batteries which can be easily charged from a residential power grid in about ten hours. Although the future is unclear for this futuristic car, we hope to see more of this green machine as it attempts to challenge gasoline-powered speed records.