A little bit more of this super car/quad? The Engler Desat Superquad has an Audi R8 V10 engine on it and can be tuned up to 1100HP which is kind of crazy. 0-100 in 2.5s and top speed of 350 km/h. Paired with a seven-speed dual-clutch transmission, possibly the one from the R8, the V10 can send the 2425 lb. SuperQuad to 60 in 2.5 seconds and on to a top speed of 217 mph, assuming the rider can hang on.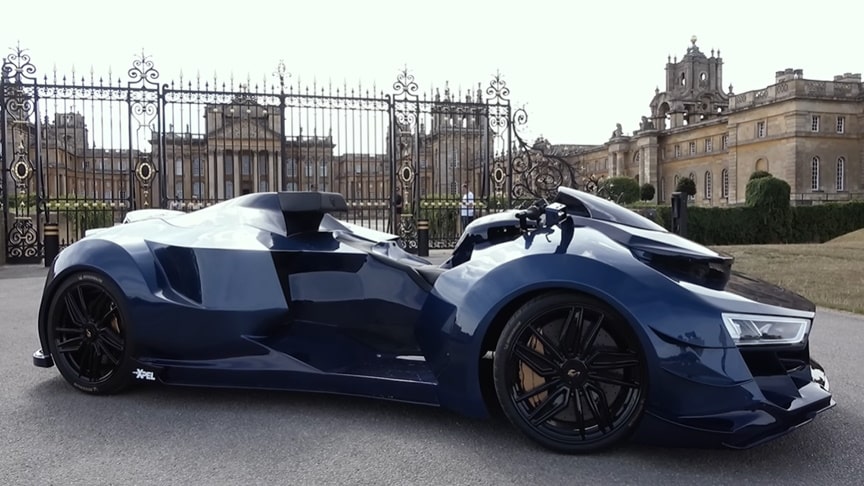 source.image(PrtSc): SOL – Supercars of London
If money is not a problem, it is a pretty cool toy.The Superquad is a ground-breaking machine that has been uniquely designed and engineered without compromising on performance and dynamics. Placing the rider at the centre of the vehicle, the Desat delivers the tacticity and visceral involvement of a superbike with the raw speed and drama of a hypercar.Watch the vide from SOL – Supercars of London:
Victor Engler founded his company with the vision to make dream cars that are as fast and high-octane as possible. Using an Audi powertrain for a super quadbike started an odyssey that resulted in the Desat.The motivation behind the creation of the V10 Desat ATV was Victor Engler's desire to build dream cars, extremely fast and powerful vehicles.
Advertisement
Using an Audi powertrain in a super-powerful ATV started a journey that culminated in the development of the Desat. Its super light chassis, slightly larger than that of a motorcycle guarantees exceptional acceleration in a straight line. With a weight-to-power ratio of one to a kilogram to horsepower, this vehicle is a machine to be taken seriously. Reaching 100 km/h in just two and a half seconds.