This old school bus has been converted into an epic tiny house! Designed to be completely off-the-grid, this stunning home on wheels is ready to go anywhere. Nicholas and Francesca made the decision to quit their old jobs and life in Chicago in order to dive full time into school bus living after being inspired by watching a documentary of another couple's skoolie adventures.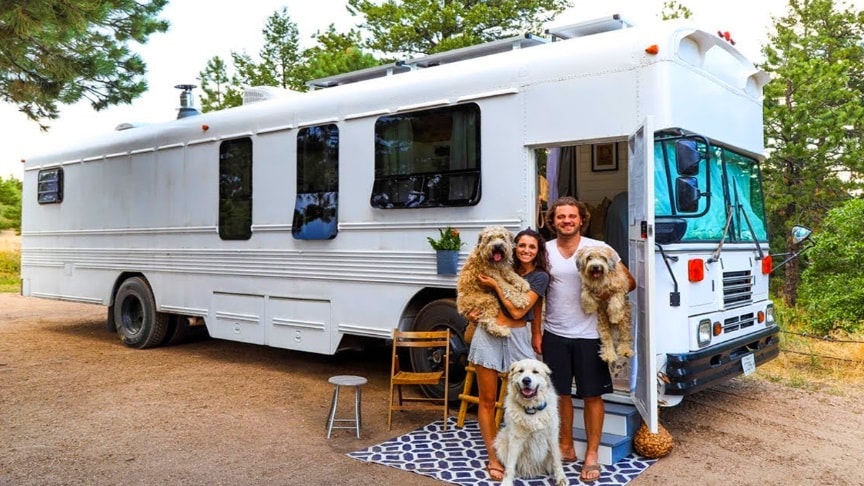 source/image: Living Big In A Tiny House
This school bus has been beautifully converted into a stunning home. Inside, it's hard to tell that you're even in a bus and the solar panels and water tanks allow for all the conveniences of home to be taken off-the-grid and on the road.
Stepping inside, there's nothing bus-like about the interior of this home. Each and every corner has been beautifully designed to make it look as though it's a conventional home.
Advertisement
Even the dash-board has been converted into a comfortable sofa. For this couple, it was important that this school bus conversion really felt like a home with all the modern comforts and they have both put a lot of effort into making sure the skoolie is just as functional as it is beautiful.