Now eRoadArlanda, a Swedish innovation and the first road of its kind to allow both commercial and passenger vehicles to be recharged while driving, has been inaugurated.The solution, which is both sustainable and cost-effective, will allow existing public roads to be electrified and help to create a future of fossil-free road transport.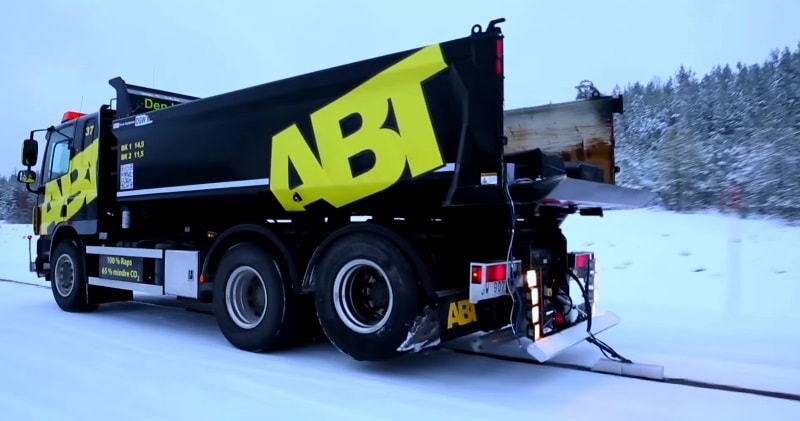 source: eroadarlanda/ image: NCC AB
The project is a part of the Swedish Transport Administration's pre-commercial procurement of innovation, through which we are developing and testing the technology.
In a move that will probably delight anyone who raced slot cars as a kid (or an adult), the Swedish Transport Administration has just opened a 2-km (1.2-mi) stretch of electrified road that works the same way.
Advertisement
The project, dubbed eRoadArlanda, involves embedding electric rails into the road surface to power electric vehicles through a contact arm hanging down from under the car.
Energy is transferred from two tracks of rail in the road via a movable arm attached to the bottom of a vehicle.In the eRoadArlanda project we are set on making future electrified roads a reality.