Tony Giles is a world traveler based in Teignmouth, England. He's got the spirit of an adventurer, having visited over 125 countries and all seven continents, all without sight.Born with a rare eye condition, Tony lost his vision completely at the age of 9.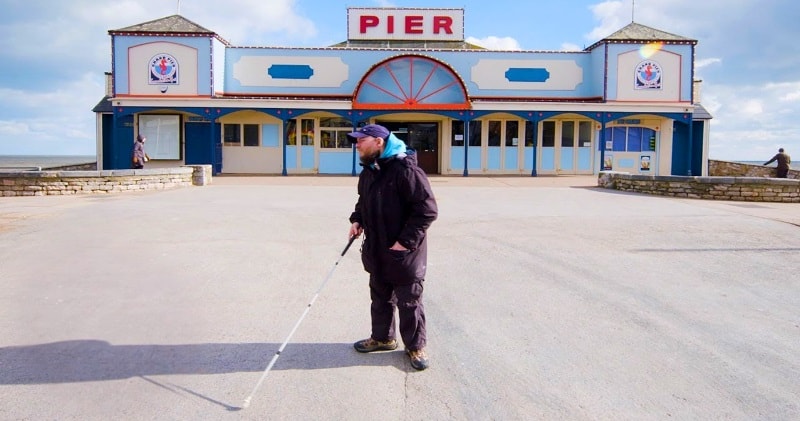 source/image: Great Big Story
Despite being blind and 80% deaf in both ears, nothing could hold Tony back.After going on his first adventure at age 16, he was bit by the travel bug and has been exploring the world ever since.
The clearest visual memory he recalls as a boy is watching the sunset over his home town, which he remembers as a big bright ball of light sinking in the distance'.
Advertisement
Traveling alone also lets him meet more people. He needs a lot of help to catch buses and find places, so he relies on friendly strangers to take him from place to place. He still gets lost a lot.