EsCargo is a zero emissions cargo motorcycle designed to move small-scale freight within congested urban streets in a timely manner.It proposes a shift in the way that we transport goods, and it eradicates the need to build further infrastructure to maintain our current logistical model of large loads on large vehicles.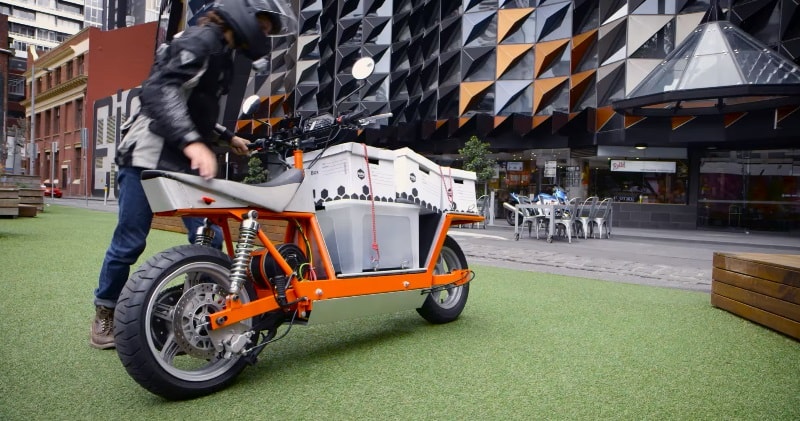 source: escargomotorcycle/ image: RMIT
EsCargo has been designed to be flexible, in order to suit a huge range of applications, whether delivering mail, consumer goods or even fresh foods. The bikes electric drive-train along with green energy infrastructure makes it a more environmentally sustainable alternative, as well as being cheap to own and operate.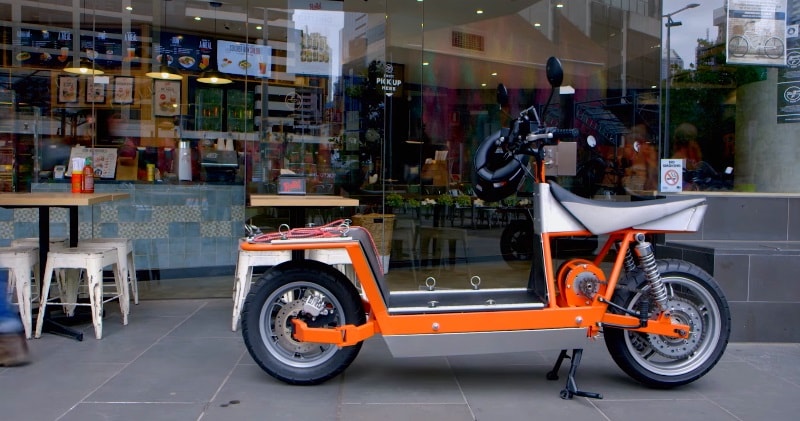 source: escargomotorcycle/ image: RMIT
This opens the door for both large and small businesses seeking a unique advantage over competitors.As the area of goods delivery becomes increasingly more competitive in a congested and eco-conscious world
Advertisement
EsCargo offers a faster, greener and cheaper approach.The chassis is a ladder-frame, capable of carrying loads up to 150 kg, larger than the carrying capacity of regular motorcycles.
Designed to be easily adapted to various loads and jobs, the design of the EsCargo is kept simple, with a lightweight cable steering and basic suspension rolling on 13-inch wheels. As consumer expectation of delivery times changes with the increasing adoption of on-line shopping, there might just be a place for the EsCargo on city streets.