Eviation Aircraft's Alice, the world's first all-electric passenger 9-seat plane, successfully completed the first flight in Washington, reaching 3,500ft.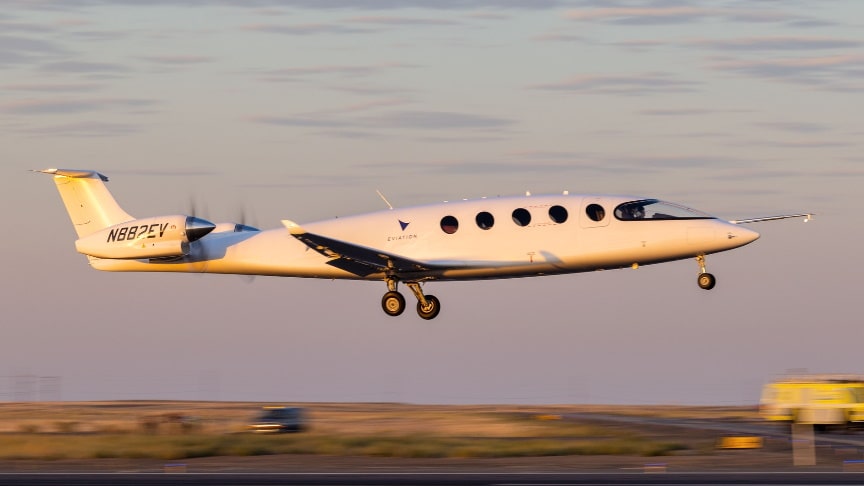 source/image: Eviation Aircraft Inc.
Alice lifted off at 7:10 a.m. from Grant County International Airport (MWH), flying for 8 minutes at an altitude of 3,500 feet. This trailblazing flight of the technology demonstrator provided Eviation with invaluable data to further optimize the aircraft for commercial production.
With 260 Wh/kg cells, the 900 kWh battery capacity is initially estimated to give the design a range of 540–650 nmi (1,000–1,200 km) at 240 knots and 3,048 m.This is anticipated to increase as battery technology improves.
Advertisement
The batteries have been tested to more than 1,000 cycles, equivalent to 3,000 flight hours, and will then require replacement at a cost of $250,000 – half of the direct operating cost, similar to a piston engine overhaul.Eviation unveiled the updated configuration with a T-tail and two 850 hp (634 kW) Magni650 electric powerplants on each side of the aft fuselage, aiming for a first flight the same year.//wikipedia