Krystine & Bruce recently moved into a 34-foot long tiny house on wheels with their two daughters to be able to own a home, work less, and spend more time together as a family. The tiny house was built and financed by Mint Tiny Homes in BC, and it was transported across Canada to where the family is renting a piece of land from someone they met on Facebook in Ontario.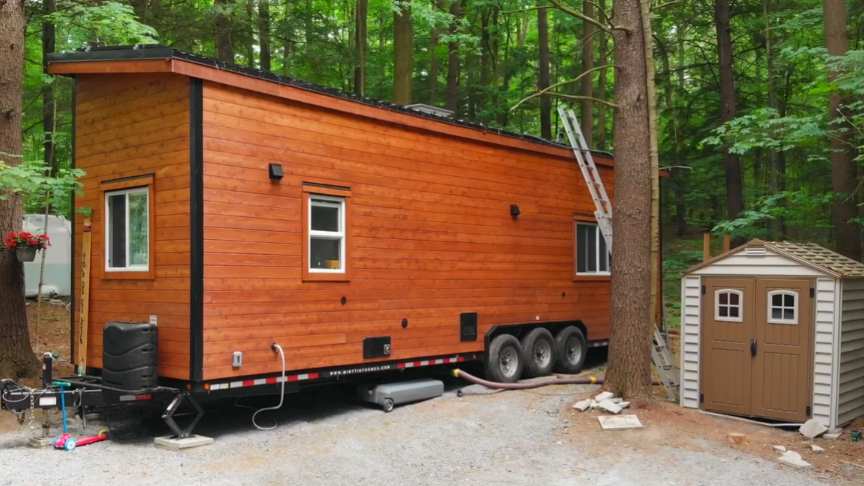 source/image(PrtSc): Exploring Alternatives
The Rainbow Tiny House is fully off-grid with a solar power system and backup generator for electricity, propane for heat, a 1,400-gallon water tank, and a composting toilet.
Some of the unique features of this tiny include a massive 8'x3' walk in closet, a double loft with two bedrooms, a storage staircase, and a full-size bathtub!
Advertisement
A lot of people find the $100k price tag on tiny houses to be a little high these days, but after speaking with many builders, we've realized that they have so many more overhead costs than a DIY build, including: paying staff for admin, building, and designing, renting or building a warehouse, insurance, certifications, marketing, transportation, as well as contractors for installing electrical, gas, and plumbing. The cost of tiny appliances and a new trailer are often much higher than what people expect, too, so it all adds up!/Exploring Alternatives