FarmBot Genesis is humanity's first open-source CNC farming machine designed for at-home automated food production.FarmBot is an open-source CNC farming machine and software package designed for small-scale precision food production.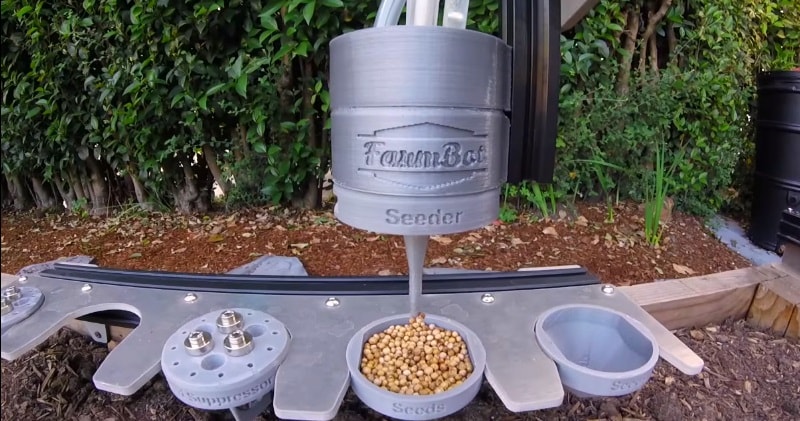 The FarmBot Genesis is able to plant over 30 different crops including potatoes, peas, squash, artichokes and chard in an area of 2.9 meters × 1.4 meters with a maximum plant height of 0.5 meters.It can cultivate a variety of crops within same area at the same time and is able to operate indoors, outdoors and covered areas.
Similar to 3D printers and CNC milling machines, FarmBot hardware employs linear guides in the X, Y, and Z directions.
Advertisement
This allows for tooling such as seed injectors, watering nozzles, sensors, and weed removal tools to be precisely positioned and used on the plants and soil. The project aims to "Create an open and accessible technology aiding everyone to grow food and to grow food for everyone."