The PAL-V Liberty is a combination of a car and an autogyro, or gyroplane. Therefore, both a driver's license and an autogyro pilot's license are required to operate the PAL-V Liberty.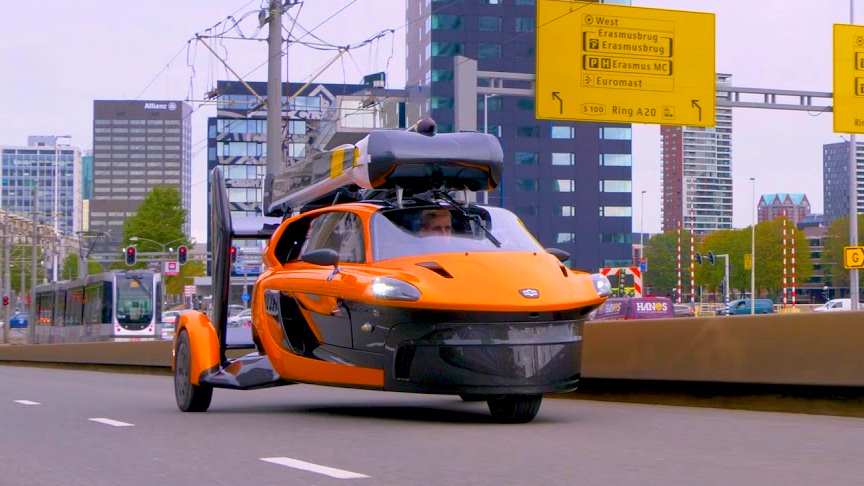 The Liberty has passed the road admission tests and is now street legal! Who hasn't dreamed about a flying car? Taking your car for a ride in the sky? After flying and driving the test prototypes in 2012, PAL-V started the design of the Liberty, its commercial product.
PAL-V is a Dutch company that is involved in the development of a commercial flying car, the PAL-V Liberty. It is a compact two-person aircraft that can travel on public roads.
Advertisement
On the ground, the propeller and rotor are stopped and power is diverted to the wheels, allowing it to travel as a three-wheeled car. This will be easier and safer for take-off and landing. In addition, it also has a high center of gravity to make it stable in the air by ensuring the propeller to push through the center of gravity.
The Pal-V Liberty can achieve a high-speed cruise of 100 mph powered by a 100-horsepower aircraft engine, a maximum endurance of 4.3 hours, car takes roughly 10 minutes to convert from driving mode to flying mode and vice-versa. It can take a maximum load of 264 kg.