The Flying V was developed as a concept at Delft University of technology, by Justus Benad while working with Airbus.It is a flying V shape, hence the name, and can carry up to 314 passengers in a mixed configurationYou will notice that this is the same capacity – well technically one seat less – than the Airbus A350-900, which seats 315 passengers over two classes.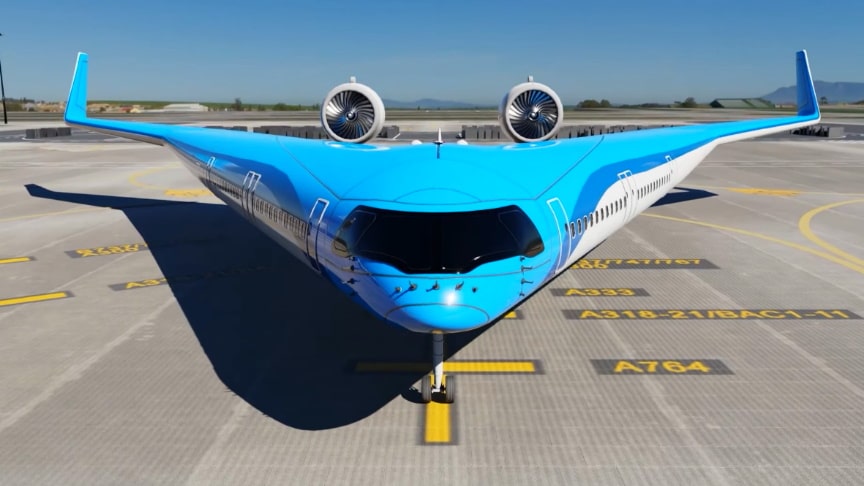 source/image(PrtSc): Found And Explained
Speaking off this plane, the flying V has roughly the same wingspan as a Airbus A350, allowing it to use the same infrastructure at airports – gates, taxiways and runways – without any modification. An issue that plagued the massive Airbus A380 when it arrived to the world in the past.Video by Found And Explained:
In terms of cargo capacity, it has around 160m3 of cargo space onboard, 36 pallets – allowing it very much the same profile as the aforementioned airbus. But heres the catch. It has a much lower surface area than the standard plane – meaning the resistance is lower and it needs far less fuel.
Advertisement
Operating at around 20% less consumption – a huge saving over a year of flying. The twin engines are placed above the fuselage, to keep noise away from the cabin and allow access for engineering – an issue with all blended wing internal engines that have come before. But lets just talk about the flaws with this concept – big ones./Found And Explained