Fully automated LEGO bridge layer using two MINDSTORMS NXT 2.0 microcomputers communicating via Bluetooth. The robot utilizes four servo motors, two linear actuators, two ultrasonic sensors, two touch sensors and two color sensors to accomplish its task. The robot was programmed in Robot C.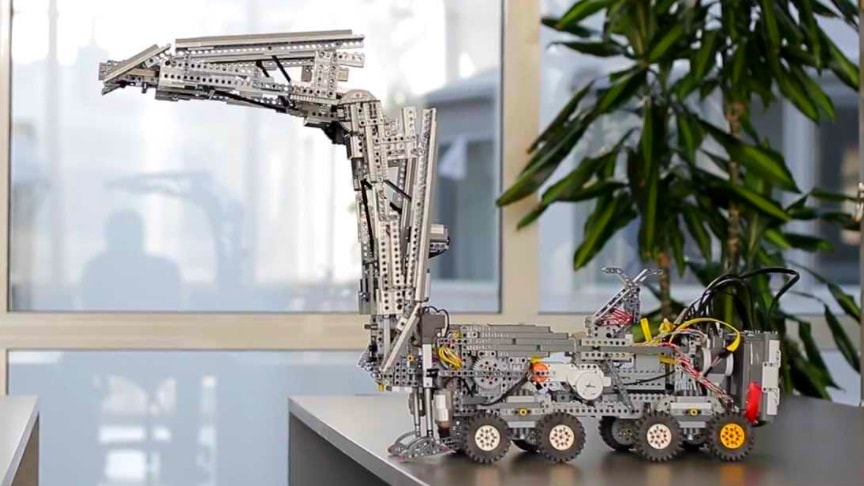 source/image: Digsys II HIOA
The Bridge Layer is some sort of truck that carries a folded up bridge. When it comes across a gap it can unfold the bridge, and travel over the gap.
Once across, the truck then picks up the bridge, folds it up, and moves on. The Department of Electrical Engineering built this robot with Lego Mindstorms 2.0.
Advertisement
It has been programmed with Robot C, and it communicates using Bluetooth. On board there are 4 servo motors, 2 linear actuators, 2 ultrasonic sensors, 2 touch sensors, and 2 color sensors. Check out the video below to how everything works together to create a seriously impressive Lego vehicle.Nothing can stop the robot future.