The futuristic electric MHC Sokudo Tesla motorcycle concept has a carbon fiber body and an extruded aluminum chassis.Artist Ash Thorp explains about MHC Sokudo Tesla motorcycle: Personally this build was one of the more challenging of the collection, I wanted it to be something extremely pure and unique and something that hasn't been seen before.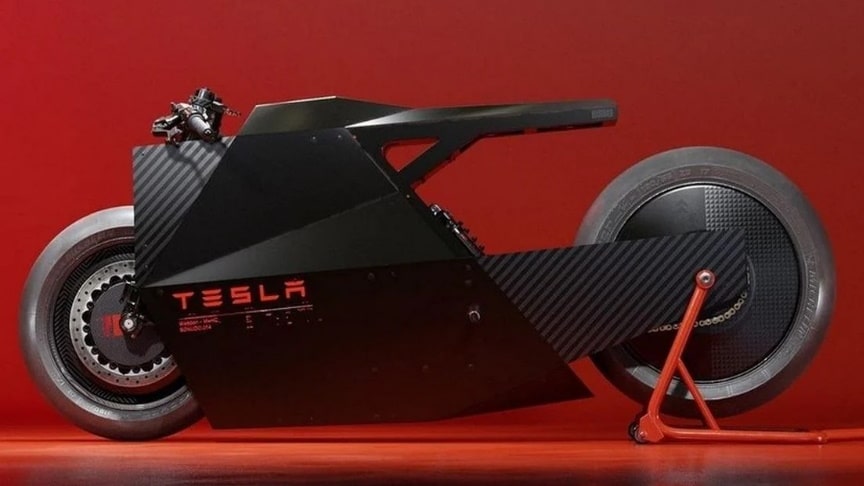 source/image: ASH THORP
To further elaborate on the details and thinking behind the concept of this build I decided to make a cut through to show how things could work in theory. Based on my basic understanding of swing arm engineering and how I would put the basic mechanics and power train together.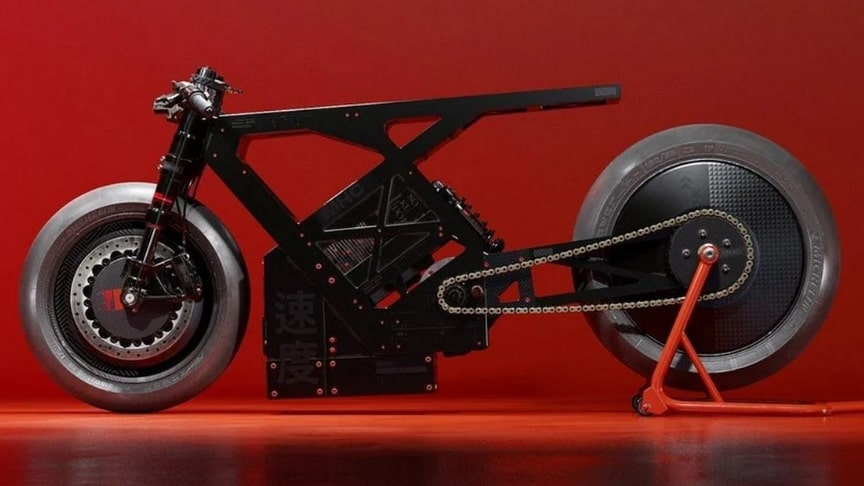 source/image: ASH THORP
The great joy of building these concepts is solving the design challenges with possible forward thinking solutions. One of the many thoughts I had when building out the frame was how the swing arm would have an internal tension system that would adjust to rider/condition/speed. To me this isn't just a motorcycle concept but a further exploration in understanding shape/form/design. So fun!
Advertisement
So a few things to consider… this concept was designed to have multiple stages/settings. The suspension isn't locked, the position that you see it at is at rest or "parked" when the rider is using the bike the suspension would raise and adjust to the riders weight and position on the bike.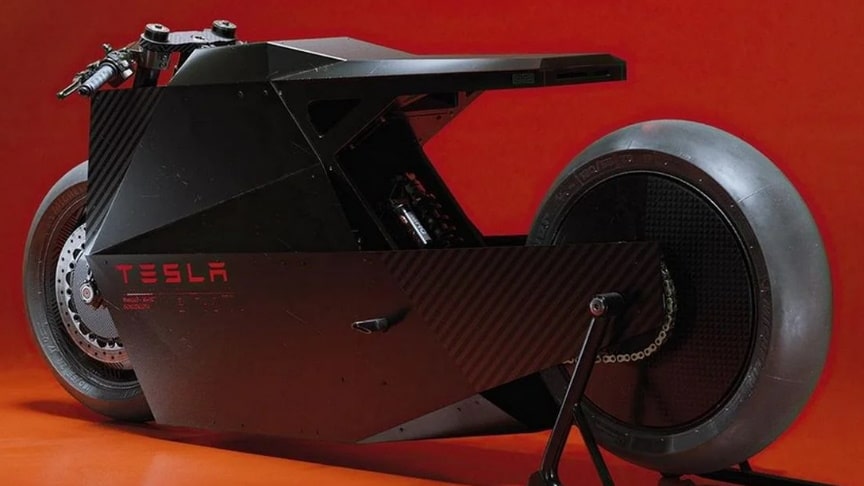 source/image: ASH THORP
The rear control arm as you will see in further renders moves independent of the body. This bike concept is a bit of a future concept where the outer shell itself would fold and form (like moving origami) to the rider and riding conditions/airflow. This is of course all just random concepts but it's been lots of fun to attempt building something new/unique.//via/more info: ASH THORP