Human Hoist supports the body and prevents both acute injury as well as long term cumulative trauma to joints and soft tissue. Human Hoist raises ergonomics to a new level.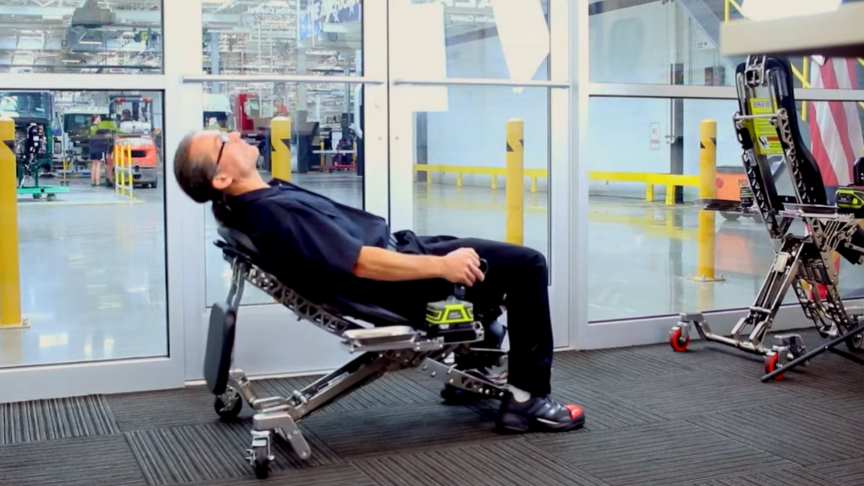 source/image: HUMAN HOIST Power shop chair
Workers can work longer before, and return sooner after surgery. Keep highly skilled labor on the job longer.Human Hoist starts users off in a sitting position. Once your body is comfortable, activating the knobs on the arms lets you lower your body to the perfect angle under your work.
Designed with table 3 point casters, Human Hoist effortlessly glides from position to position and can be anchored with the wheel locks as needed. Human Hoist can be stopped at any position in its travel to function equally as well as a chair, an adjustable stool or a creeper.
Advertisement
By adjusting the position of the worker to large or unwieldy work, proper ergonomics can be applied and work can be performed within the accepted ranges of movement. In addition,multiple tasks can be performed, each in a proper work position by quickly and safely re-positioning the device for each task!