The Aermacchi M-346 Master is a military twin-engine transonic trainer aircraftThe design of the plane is based on the Yak-130, developed by Yakovlev and Aermacchi as a joint venture. The twin-turbofan M-346 is the most advanced lead-in fighter trainer flying today.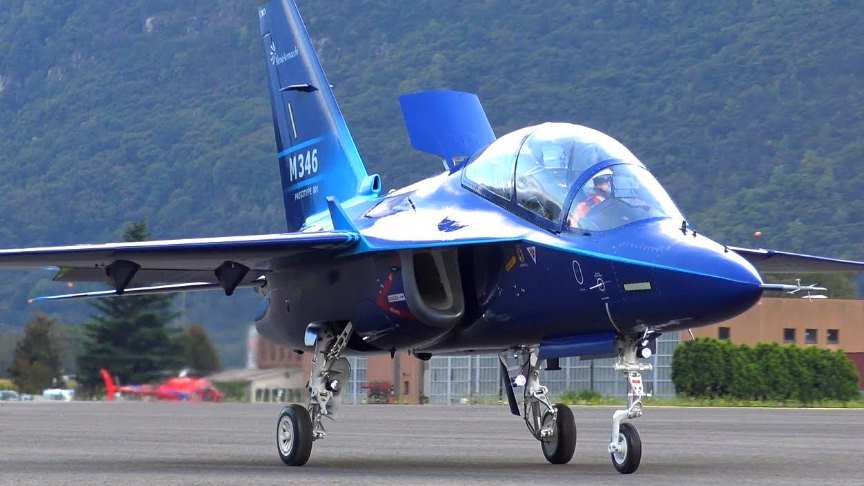 source/image(PrtSc): RCScaleAirplanes
The aerodynamic design of the M-346 uses vortex lift to provide manoeuvrability and controllability at very high angle of attack up to 40° degrees using a fly-by-wire control system.
This Giant RC Alenia Aermacchi M-346 has a length of 2.88m, a wingspan of 2.48m, it is powered by a "Jet-Italia Atom 250 N, 113.000 U/min" turbine jet engine. The weight of the airplane is 24.98kg. The pilot of this airplane in this video is Leonardo Scardigli.
Advertisement
The airplane has all panel lines, hatches and all rivets were engraved in the model. It contains many scale details. The model airplane is blue painted in mold, all bulkeads are glued in the airframe, all control surface are hinged.
Model data:
Scale: 1/4
Wingspan: 2.48 m
Lenght: 3 m
Weight: 21.5 kg
Turbine: Jet Italia 250 ATOM ( http://http://www.jet-
italia.it/Atom2…​ )
Kit: Blueskymodels