The PC-21 is an advanced single-engine trainer aircraft. It is a Swiss design and flew for the first time in 2002. The airplane went into mass production end of 2004.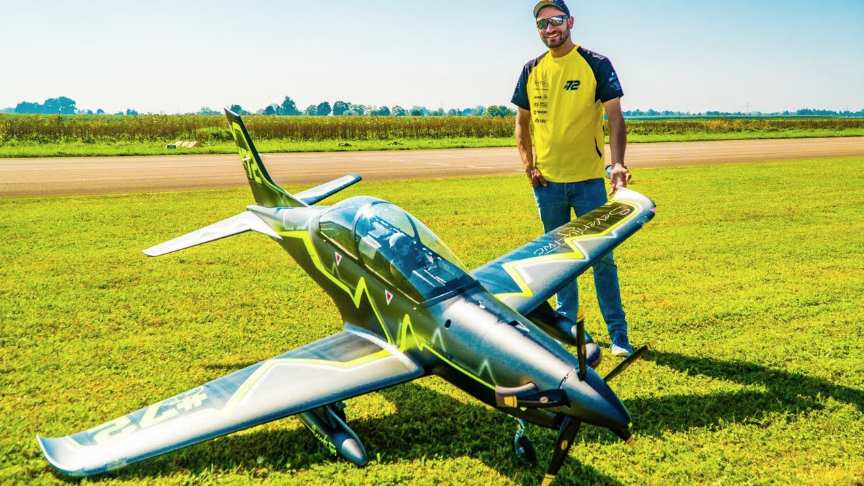 source/image: DIGITAL RC
This RC scale replica of the PILATUS PC-21 by Tomahawk Design is built in GRP / CFRP vacuum sandwich technology and has a super scale surface and many true-to-original details.video by: DIGITAL RC
This scale model of PC 21 has a scale of 1:3.4 with a wingspan 2.68m, length 3.3m powered by a 5 blade 22×14 Pahl Taurus Turboprop engine, the airplane weights 23kg. The pilot flying this airplane in this video is Gernot Bruckmann in Jet Power 2019, Genderkingen, Germany event.
Advertisement
The fuselage of the turboprop trainer is made up of two parts – making the model easier to transport.Optionally, the model can be equipped with many accessories, such as a perfectly coordinated lighting set or a hydraulic retractable undercarriage with an e-brake.