The 167,800-ton 4,000-passenger ship touched water for the first time February 17, when it was floated out from the Meyer Werft shipyard in Papenburg, Germany, marking the latest milestone in its construction. It is now berthed at the shipyard's outfitting pier to be fitted with its funnel.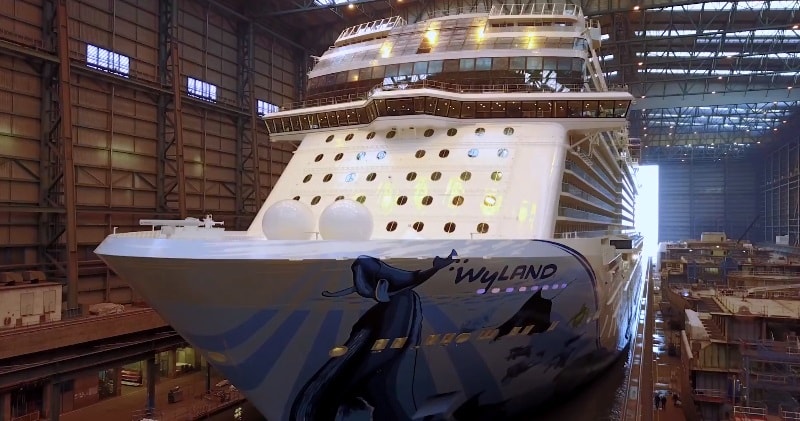 image/text credit: Norwegian Cruise Line
This is the third ship in the Breakaway Plus class, measuring 1,082 feet in length by 136 feet wide, and a gross tonnage of 167,800 with capacity for approximately 4,000 cruise guests.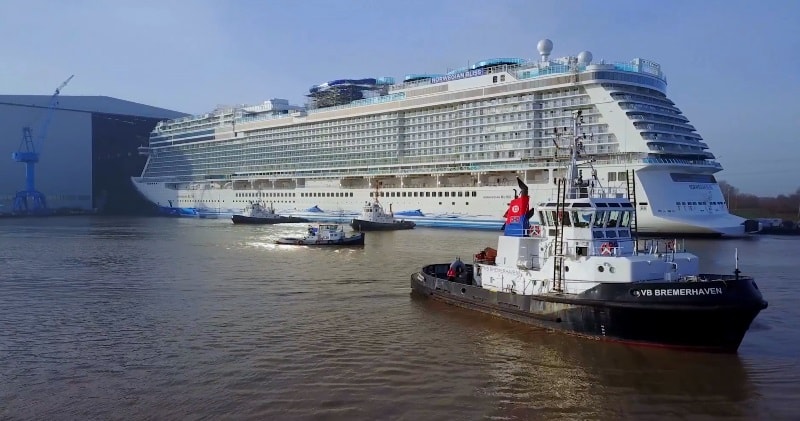 image/text credit: Norwegian Cruise Line
Norwegian Bliss, the third member of Norwegian Cruise Line's Breakaway Plus Class, will remain at Meyer Werft until its passage along the river Ems to the North Sea, which is scheduled for the second weekend in March.
Advertisement
In the meantime, the final stage of construction work will be carried out, and the 1,600 members of crew will start their training onboard, ready to welcome the first passengers in mid-April, immediately after delivery.
Custom-built for the spectacular, Norwegian Bliss features a revolutionary Observation Lounge for you to soak in every stunning moment, from bald eagles soaring over glaciers to dolphins splashing through warm turquoise waters. Whether you choose to go tropical or a little wild, there's one word to describe the experiences awaiting you on Norwegian's newest ship: Bliss.