When we first met Phil, he was living in a beautiful and whimsical, off-the-gird tiny house which he he had constructed for him and his wife in Tofino, BC.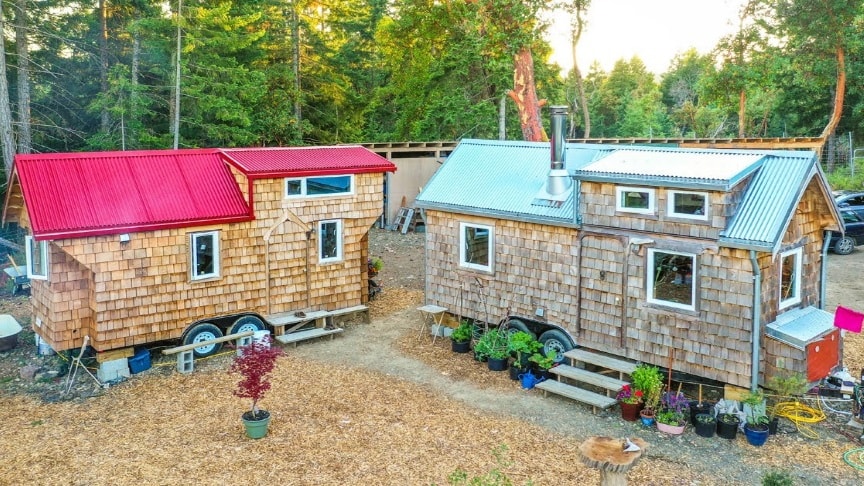 source/image: Living Big In A Tiny House
In this weeks revisited episode, we catch up with Phil, Cynthia and his new born son at their new location on Salt Spring Island where Phil has expanded his homestead by building a second tiny house to accomodate the needs his growing family.
The new set-up provides ample space for the couple and their young son. All around the home has been beautifully landscaped to create wonderful organic gardens, which are planted around the solar panels which provide the family with an abundance of energy.
Advertisement
This is such a great solution for those couples who are considering tiny house living but wondering what to do incase they wish to have children. Constructing a second tiny house gives a lot of options! I hope you enjoy the full tour of these two tiny homes and the wonderful set-up!