This is a handcrafted cedar tiny houseboat that measures 28'x8′ and weighs 6,000 lbs. The Koroc V model has a massive deck with sofas, a dinette, and a hammock that hangs over the water, plus a bimini for shade.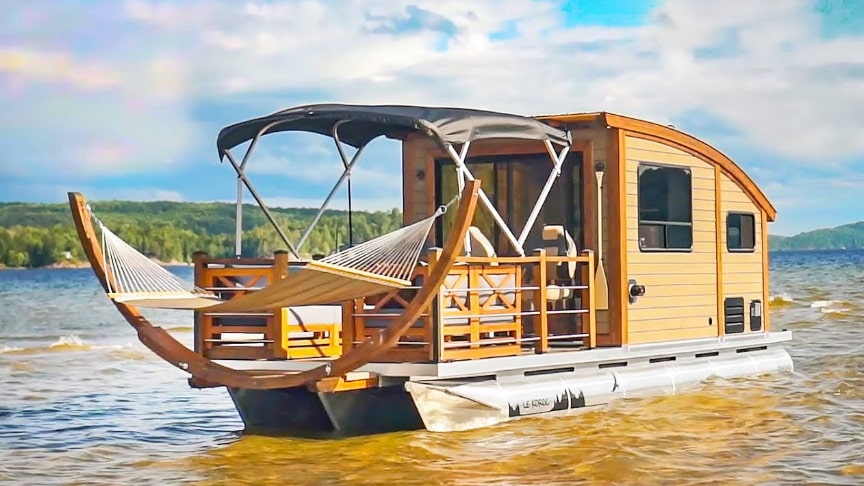 source/image: Exploring Alternatives
Indoors there's a kitchen, bathroom, dining table, and a dinette with sofas that converts into a queen-size bed. It was handcrafted by Richard from Daigno in Quebec, Canada.
This float home is completely off-grid with a solar panel and batteries for electricity, a water pump to pull water from the lake or river for showering, a freshwater tank for drinking water, a composting toilet, a carbon filter for greywater, and a propane heater. There are also two roof fans and plenty of windows and doors that can help keep air circulating.
Advertisement
This is a beautiful build and it was fun to spend the day on the water with Richard and his business partner Özgen, touring and spending time on the pontoon boat, and even cooler to go back to his workshop at the end of the day to see where all the magic happens.Richard really does create every part of this boat by hand and we hope you enjoyed taking a peek at another of his masterpieces!///Exploring Alternatives