This is an absolute monster! The Hennessey Velociraptor 6×6 takes the Ford F150 Raptor and turns it all the way up to the max. It's the biggest and meanest car in the Ikonick Collection, join me for a drive to see what it's about!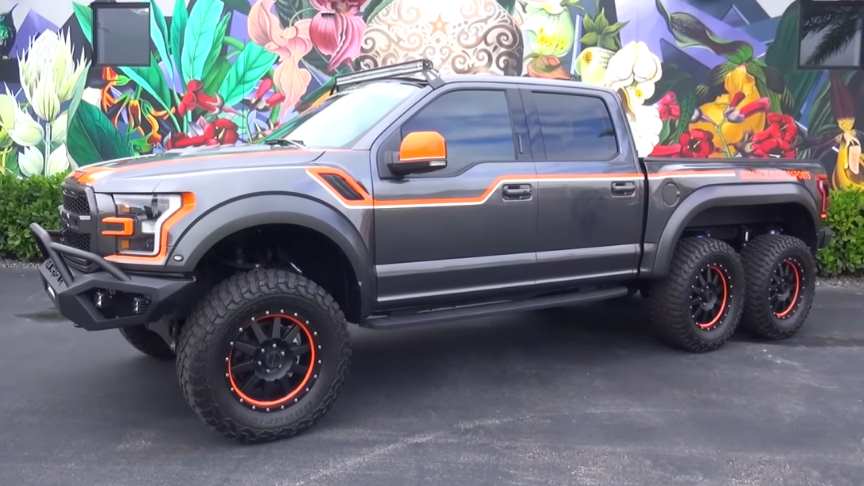 source/image(PrtSc): Shmee150
The Hennessey Velociraptor 6×6 is the ultimate Ford F150 Raptor in the most American way possible; bigger, longer, taller, more power, more noise and plenty more of everything!
As a rival to the AMG G63 6×6, Hennessey have significantly extended the Raptor platform and added a third axle and a gigantic flatbed at the rear, while also sitting significantly taller than before.
Advertisement
The engine is the 3.5l Ecoboost V6, similar to that found in the Ford GT, but from the standard 450hp in the Raptor it goes up to 600hp; enough to move the 7,000lbs (3,200kg) machine from 0-60mph in under 5 seconds still!When driving there's no doubt it's a big and heavy thing but there's not much to make more of a statement than something this monstrous!/ Shmee150