Hausen a. Albis RC Model Airplane and RC Helicopter model Air-Show Switzerland.Patrick Trauffer build this 100% 1:1 ELFE P2 at Home. Wingspann 11 meter. Length. 5.80 meter .Weight 80KG.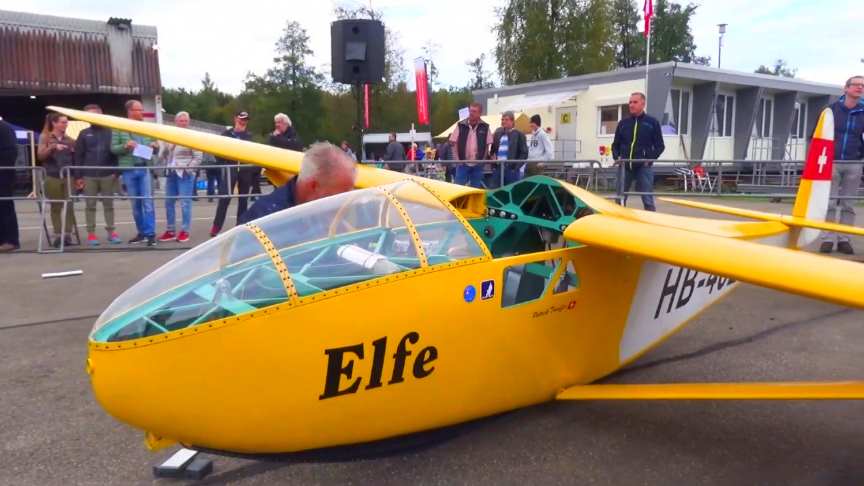 source/image: RCHeliJet
Patrick says that he spent 250 days (950 hours!) on this impressive project. The real question is whether he'll ever get inside the cockpit and take to the skies! Thanks to RCHeliJet for taking this great video at Air-Show Switzerland 2020.
This high end all carbon airplane properly belong in the hands of total aviation hooligans.With specially developed thin wing sections these models are design to have a vast speed range.
Advertisement
Flying rc gliders can be a very peaceful and relaxing experience. Typically flying speeds of such gliders are much slower than the speeds of powered airplanes and their stability gives the pilot plenty of time to react.
Model data:
Scale: 1/1
Wingspan: 10.6 m / 34.8 ft.
Weight: 80 kg / 176 pounds
The weight of original plane was 65 kg without pilot
Time to build: 250 days (950 hours)