Hoverstar H1 by "Hoverstar Flight Technology" flying car is defined as individual miniature aircraft to meet air and land vehicle with maximum take-off weight of 260KG and effective load up to 75kg.This product achieves land driving in 50km and flying in 10km with vertical take-off and landing at anytime and anywhere ,which is a truly air and land amphibian vehicle.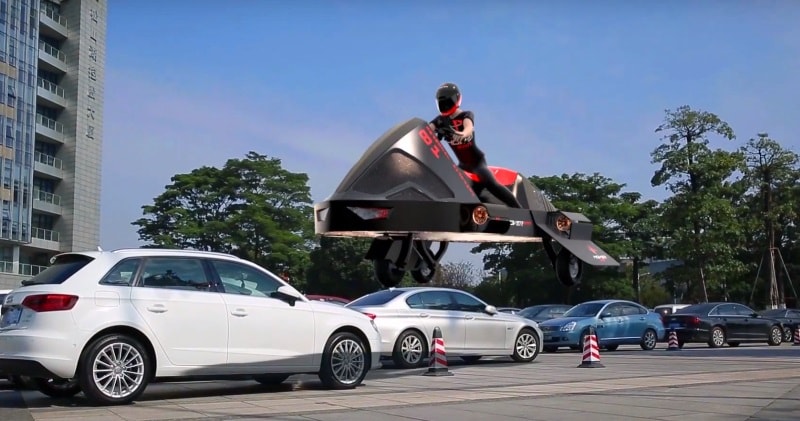 As seen in the the United States at the 2016 Los Angeles International Drone Expo at the Los Angeles convention center,the Hoverstar H1 attracted global interest.
Several Representative of both private and government organizations such as sheriff search and rescue teams, military members of the US marine corps and the Italian air force along media productions outlets to include several movie directors showed heavy interest.
Advertisement
HOVERSTAR H1 is 2 meters long and 1.8 meters wide. It is the power of a lithium battery matching culvert system. The most important thing is that it can lift vertically.In the state of full electricity, it can drive up to 50 kilometers on the road, and 10 kilometers in the air, and the height of the flight can be kept between 5 meters and 30 meters.