Thanks to the folks at Airbus for bringing me to France, Germany, & the UK to visit their headquarters and facilities and see so much incredible engineering. As you can probably tell from this video, I was super excited to learn how airplanes are made and I hope you've enjoyed learning a little bit, too!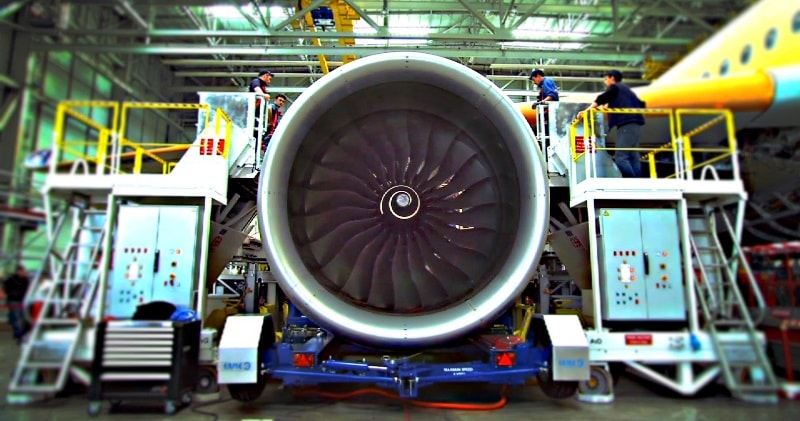 source/image: minutephysics
Take 5 minutes of your time to watch this very cool video talking about how the Airbus A350 is made. There is a crazy shot of the wing bending test and cool footage of the Beluga delivering parts. It gives a pretty good idea of just how massive a project it is to build a commercial airliner.
More than half of the A350 is made out of lightweight carbon-fibre designed to save on jet fuel, which accounts for half the cost of long-haul flights.Carbon is a great material because it doesn't corrode and also it doesn't have any fatigue affects on it," explained Crawford Hamilton, who works in the Airbus customer affairs team.We've used quite a lot of Titanium on this aircraft, again because it doesn't corrode.
Advertisement
The aircraft integrates advanced flight control systems, a modified wing trailing-edge, and a new six-wheel main landing gear. It has a total of 41 exterior lights, including white and red in the wings, fuselage and tail.It has an overall length of 73.78m, height of 17.08m, and a wingspan of 64.75m. Its wheel base and track width are 32.48m and 10.73m respectively.