Mercedes AMG has cranked out a gem of an engine. The hand built M139 is a 2.0L turbocharged inline four-cylinder that makes 416 horsepower! That makes it the most powerful turbo four-cylinder engine currently in a production car!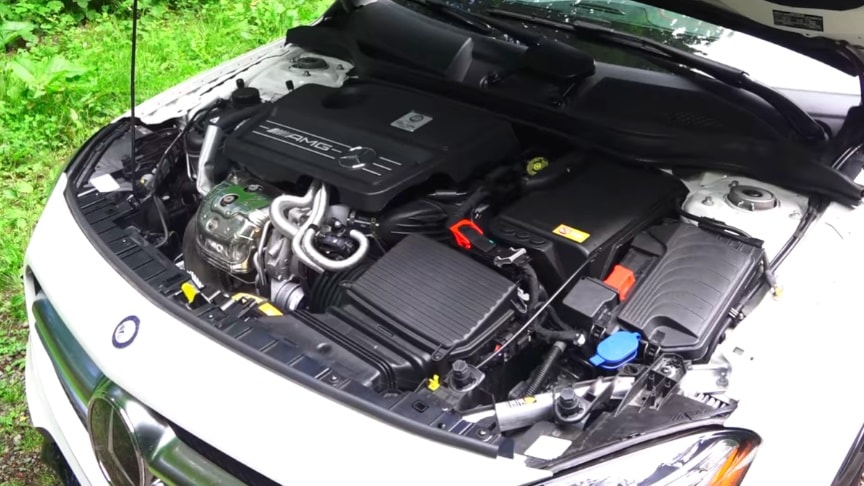 source/image: Engineering Explained
The M139 engine is used the Mercedes GLA45, CLA45, and A45 vehicles. 416 horsepower at 6,750 RPM and 369 lb-ft at 5,000 RPM. Watch the video from Engineering Explained for more info:
With a displacement of 1991 cc, the M139 makes over 208 horsepower per liter! It also has some of the highest peak combustion pressures of any engine.How did Mercedes do it? Clever engineering.
Advertisement
From the engine layout, to the roller-bearing twin-scroll turbos, to the block and forged internals, to the cylinder head, to the spray on cylinder liners, the engine is packed with brilliant engineering features. How does it all work? Check out the video for full details!