Watch a massive male lion's intense creep up to a sleeping lioness. Just as you think he is going to lie down next to her, he ends up waking her up in the absolute worst way possible!This was filmed by 32-year-old safari guide, Joshua Loonkushu, on an evening game drive near the river.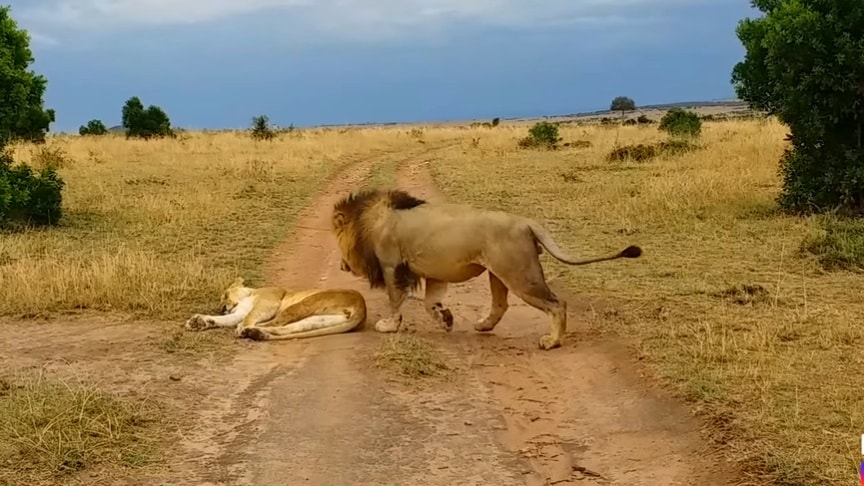 source/image(PrtSc): Kruger Sightings
Joshua tells LatestSightings the story: "On the previous day, we had spotted this pride of lions that had just killed a wildebeest within the banks of the Sand River in Maasai Mara. I decided to head over there the next day to try and track them down. Luckily I managed to find them!
In the beginning, I couldn't imagine that the male lion was going to behave like this! He got up and kept on creeping towards the lioness, almost stalking. He was taking all effort to keep as silent as possible. I told my guests that we are up to something quite interesting here.
Advertisement
As he got to the lioness, he bit her! It took the lioness exactly 2 split seconds to go from fast asleep to be in defense mode and ready to attack!Soon after this scuffle, the rest of the pride joined the two, hugging them as if they were asking what was the matter?!/Kruger Sightings