A tow dolly will allow you to easily load and tow a vehicle behind another vehicle or moving truck.This is a great option for people making cross-country moves or for transporting project cars.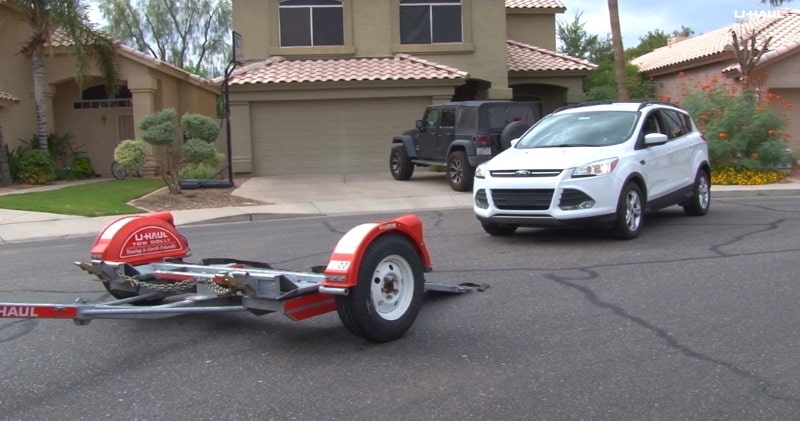 source/image: U-Haul
A tow dolly only raises the front tires off the ground, not all four. This type of towing device is best suited to tow a front-wheel-drive vehicle. Watch the video by U-Haul to learn more:
This is a step-by-step demonstration on how to load your car onto a U-Haul Tow Dolly. Towing your car on a car carrier is helpful for towing project cars and hot rods.
Advertisement
You can also use a tow dolly to transport your car when you're making longer moves.However, it's very important to ensure that both the tow dolly and lights are properly hooked up to the car before you begin towing.