An electrostatic polarity detector can be used to detect if an object is negatively or positively charged. In this video Thomas Kim builds a super-sensitive charge detector to investigate the electric fields created by static electricity.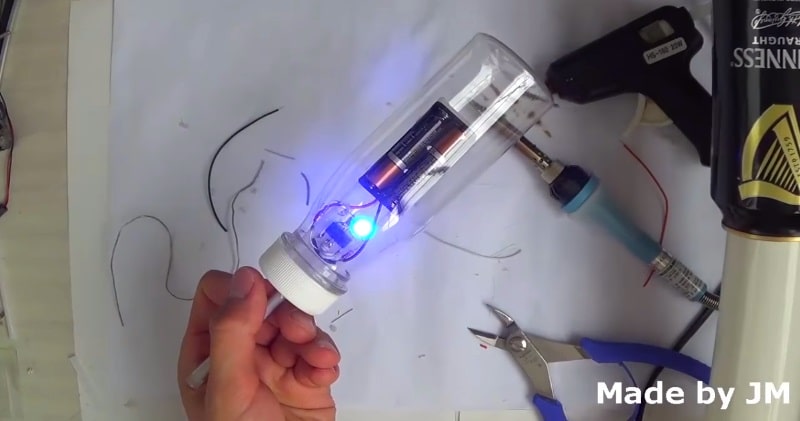 source/image: Thomas Kim
The detector can sense invisible electric fields before you touch something and get zapped, so try this project to avoid the shock of shocks!Watch the video for more info.
The detector works by using a field-effect transistor to detect the high impedance electric fields that are generated by high voltage lines.We still recommend a professional high voltage detector for serious work.
Advertisement
This is a simple Electrostatic Polarity Detector(Electric Field Detector) made of FDS8958A Chip.This chip(FDS8958A) contains N- and P- Channel Enhancement mode power field effect transistors.The circuit diagram appears on the video.  07:13.