Rethink Storm Shelters is a manufacturing and installation company that builds the most innovative storm shelters and safe rooms on the market.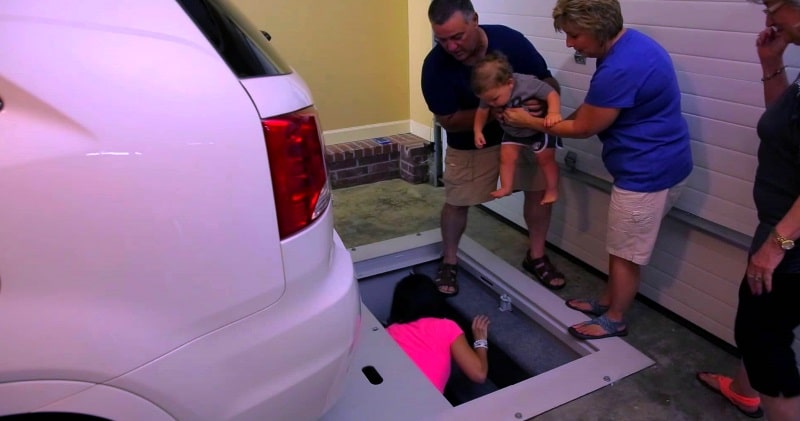 source/image: Rethink Storm Shelters
With specs that far exceed FEMA standards, our all-steel, leak-proof shelters can be installed in existing or new homes right in garages or yards. A typical installation usually only takes a day, and will last a lifetime—always ready to protect your family.
This unique shelter gets your family to the safety and security that only an underground shelter can provide. Accessible even when a vehicle is parked above, it's out of sight, but ready to protect at a moments notice.
Advertisement
A ReThink Garage Shelter is not only a great investment in your family's protection, but the value of your home as well. Perfect for existing or new construction, our affordable space-saving shelters take up no valuable square footage, but can withstand even the fiercest F5 tornadoes.