Ford Motor Company is bringing to market the worlds first automotive inflatable seat belts, combining attributes of traditional seat belts and air bags to provide an added level of crash safety protection for rear seat occupants.The inflated belt helps distribute crash force energy across five times more of the occupant's torso than a traditional belt.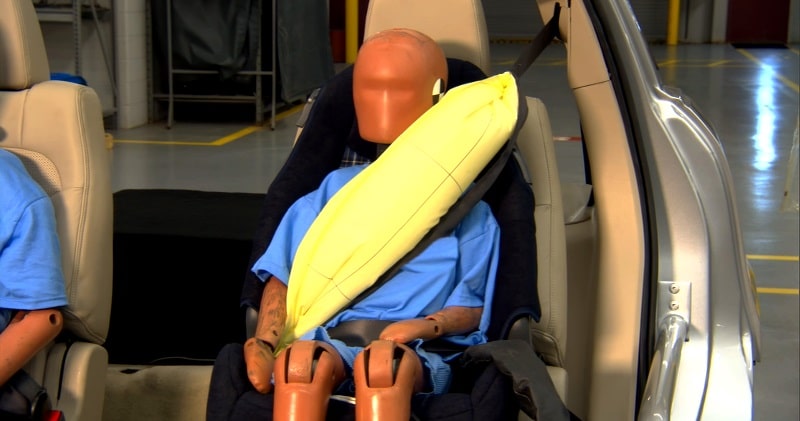 source: Ford / image: Ford Media
Unlike the front passenger airbag that can be switched off with the press of a button, the inflatable seat belts are always on whenever they're buckled. The Lincoln MKZ is offered with innovative rear inflatable seat-belts, that supplement the sedan's eight standard airbags. This animation shows the belts in action.
Unlike most conventional airbags, Ford's design uses cold-compressed gas for inflation instead of a heat-generating chemical reaction. Gas flows through the novel buckle from a cylinder housed below the seat.
Advertisement
The advanced restraint system is designed to help reduce head, neck and chest injuries for rear seat passengers, often children and older passengers who can be more vulnerable to such injuries.If there's a crash, the seat belts blow up in a mere 40 milliseconds, quick enough to save the lives of the passengers who are buckled in.Ford plans to offer the technology in vehicles globally.