In this video I show you how to make a Gothic style gauntlet with simple, ordinary tools you likely already have in your garage. I walk you through all the steps to turn flat steel and brass into amazing armor.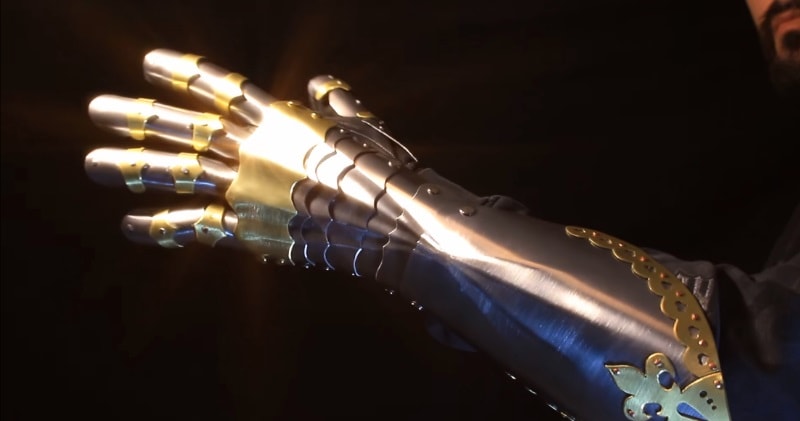 image/text credit: David Guyton 
Whether you are new to armoring and metalwork, or a seasoned pro, this gauntlet will be a lot of fun to build. You can even use the design for cosplay costumes like a Wring Wraith Nazgul from Lord of the Rings, something from the Marvel Avengers movies, a character from Game of Thrones, or a character you made up on your own.
You do not need to use metal. You can use cosplay foam, plastic, eva foam, fiberglass, pepakura, or any other material you desire. Be the star of comicon with your very own, very real armor. Be sure to check out my other videos to learn how to make all kinds of awesome armor.
Advertisement
Early metal plate hand protection began during the late 12th century when the mail sleeves of the hauberk were elongated into a mitten. Worn above a leather glove this style of hand armor protected the fingers with a single protective plate and was norm the for more than a century and a half.