This idea can be scaled for all size, whether you want to go small or larger. As is the lamp stands 46 1/2 inches tall. Paired with a smart outlet this can now be a smart lamp control by voice or an app.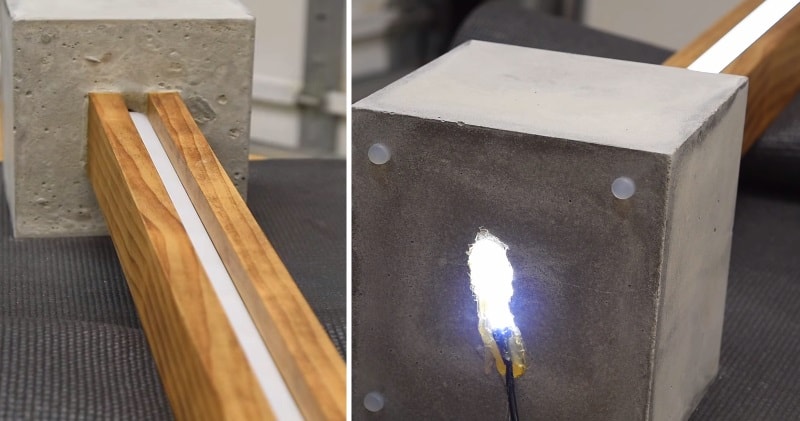 image/text credit: DIY Creators 
I think it would be even cooler if I had put LEDs on both sides. All in all, it can be a very nice piece to have in your living space. It's could also make a great gift. I may just make another one so I have a matching pair.
Of course there are some steps must be noted to achieve good results.The combination of warm wood and cool concrete has a really nice aesthetic and textural balance.But that doesn't mean you should be discouraged.
Advertisement
Think of how much more interesting your light fixtures would be if you actually craft them yourself.A lamp from concrete and wood easily can be made by yourself with quite simple tools and materials.