Large power banks are becoming available which are silent yet provide AC power. There's a huge range of power banks on the market, and that can sometimes make choosing the right ones for your needs difficult and they are expensive too.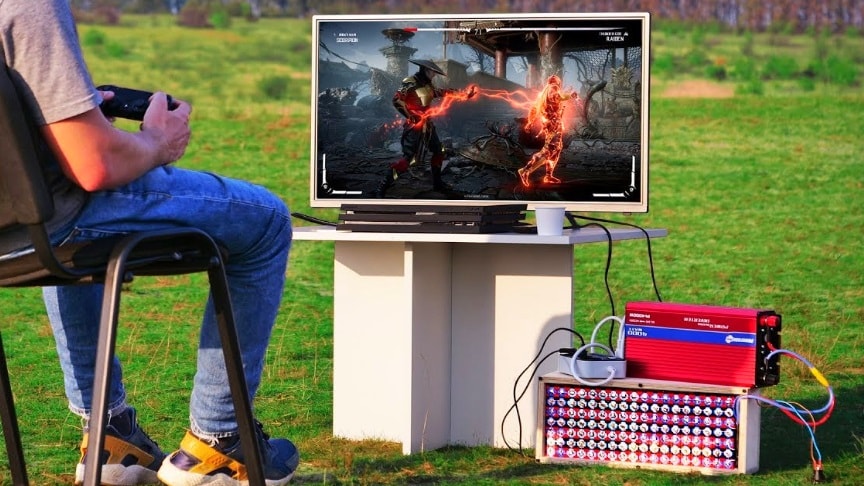 source/image: The Q
At some point, you will find out that you will need an extra battery to charge your phone or have some led light and you are in a remote situation and there is no electricity.In that case, you will need a power bank witch is basically one battery or multiple batteries wired in series or parallel to give you the voltage needed for your applications.
In today's video I want to show you how to make super powerful power bank 110/220V that allows you use almost any electrical device no matter where you are! We used 18650 batteries, auto inverter 24 to 220V, BMS Board With Balance Function and XT-90 connector! Budget of this project is about 200$!
Advertisement
With this PowerHouse, you are taking mobile power to a whole new level, creating a power supply that's extremely potent yet remarkably portable. Whether within the confines of your home or in the great outdoors, you can create a way for you to never run out of power but stay connected.